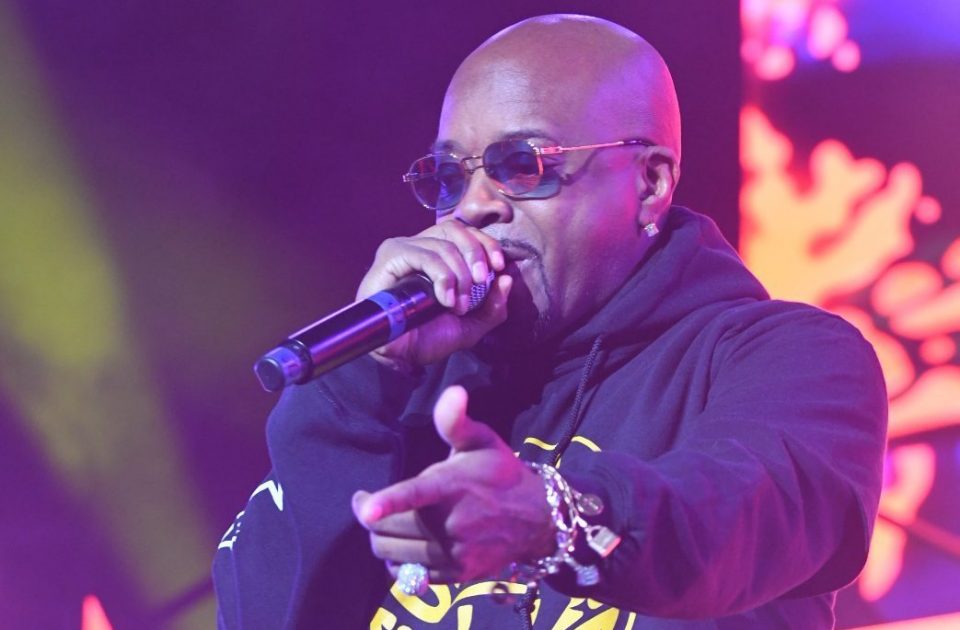 Jermaine Dupri says that today's female rappers are lacking diverse content. During a recent interview with People TV, Dupri shared his thoughts on this generation of women in the rap game.
"I can't really say," Dupri said when asked his thoughts on Meg Thee Stallion, Cardi B and the best female rapper. "The only reason why I can't say is because I feel they're all rapping about the same things. I don't think they're showing us who's the best rapper. I think they're trying to show⁠ —for me, it's like strippers rapping."
Dupri also explains that some of the more popular female rappers are using sex and provocative wordplay to sell music.
"As far as rap goes, I'm not getting who is the best rapper, I'm getting like, 'Ok, you got a story about you dancing in the club, you got a story about you dancing in the club, you got a story about you dancing in the club.' It's like ok, who's going to be the rapper?" Dupri said.
The founder of So So Def believes that more diverse voices must emerge in hip-hop.
"At some point, somebody's going to have to break out of that mold and just show us⁠ — talk about other things, just rap about other things besides that," Dupri said.
Hours later, Cardi B responded by posting a video in response to Dupri.
"Okay guys I have seen a lot of people saying nowadays female rappers only talk about their p— and now that Jermaine Dupri brought it up I'm going to say something," Cardi B said. "First of all, I rap about my p— because she's my best friend and second of all it's because it seems like that's what people want to hear … When I did 'Be Careful' people was talking mad s— in the beginning like 'What the f— is this?' 'This is not what I was expecting,'" Cardi said of her song in which she raps about getting her heart broken.
Along with CardI B, female rappers who have emerged on the rap scene over the past two years include Meg Thee Stallion, City Girls, Lightskin Keisha, Miss Mulatto, and Rico Nasty.
Female rappers such as Rapsody and Neelam have provided alternative perspectives in hip-hop.