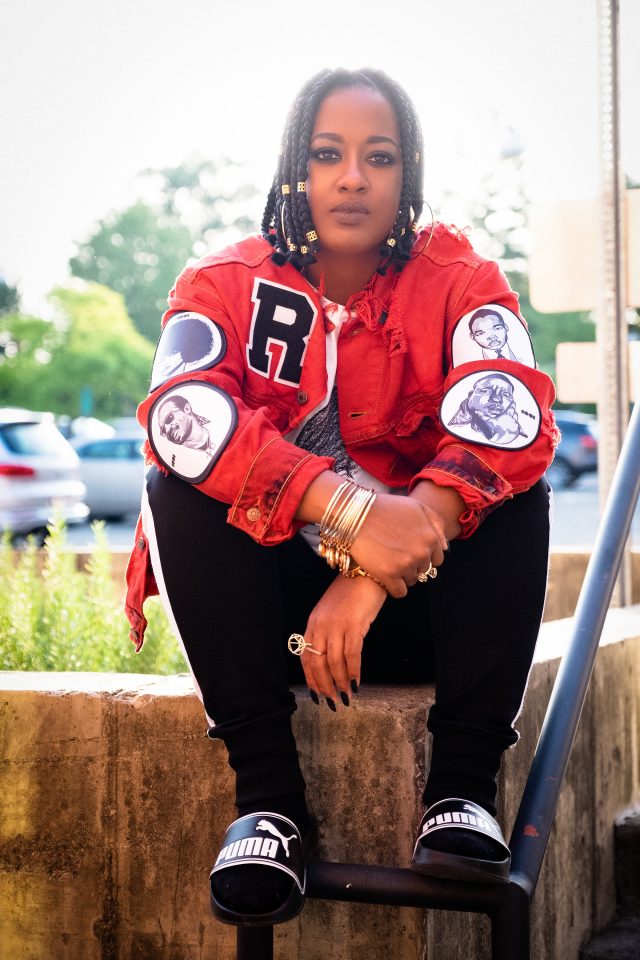 When it comes to performing, for hip-hop artist Rapsody, it's always ladies first. Rolling out was on hand for a recent performance as the Southern hip-hop artist paid homage to female rap stars of the past by performing "U.N.I.T.Y.," the 1993 hit by Queen Latifah, as well as Lauryn Hill's verse on the Fugees 1996 hit "Ready or Not."
"Lauryn Hill was one of my biggest influences, as well as Queen Latifah," Rapsody said.
The North Carolina native also performed the Roberta Flack hit "Killing Me Softly" (remixed by Hill and the Fugees in the '90s). The legendary Flack was in the building for the performance, and Rapsody didn't let the opportunity pass without meeting the star.
"I wanted to focus on how I was influenced by Black women and Nina Simone and Roberta Flack. They're both from North Carolina. They're an extension of the soul part of me, why I love soul music. Why my music is so soulful is Black music," she said.
Rapsody, who earned two Grammy nominations for her latest project, Laila's Wisdom, is signed to Jamla Records, the indie label owned by producer 9th Wonder. She has worked with the legendary DJ Premier, was featured with Kendrick Lamar on the song "Complexion (A Zulu Love)" and has even earned praise from hip-hop icon Dr. Dre.
Rapsody, who collaborated with Nipsey Hussle on the song "Never Know," spoke about his murder and his legacy.
Rapsody said she was initially devastated and shocked when she learned of his murder.
"I think, for me, like most people especially [that] knew him but loved him for his art, the world stopped, and to me, it still hasn't started spinning again," she said.
"He was such a loving and caring person, intelligent. He loved his people. He's a great leader. He's a genius, and to have somebody's life snatched like that, it's kind of hard to put that into words, what that loss feels like," she said. "I still haven't really even processed it, to be honest.
"With Nip, everything was about motivation and inspiring people to do better, to be their better selves, to walk in their purpose and to pass that on. Inspiration, motivation, that was his brand, and … [he] talked what he lived."
We couldn't let the soulful and stylish rhyme-slinger go without finding out about new music.
"I have a new album coming this year," she confirmed. "I'm working on it, we're almost there, but I'll have new stuff coming out real soon."
Click here for the complete video interview with Rapsody.