[vc_row][vc_column][vc_column_text]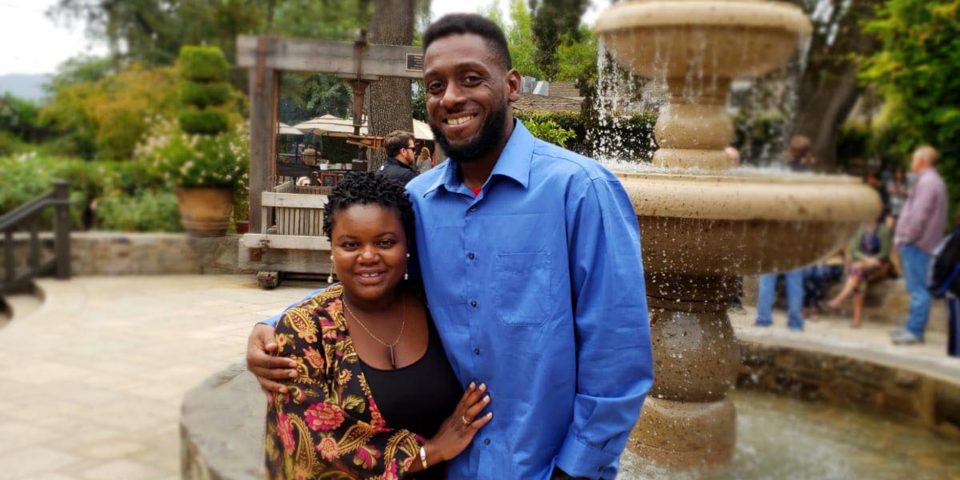 Dr. Cathy-Marie Hamlet was celebrating the birthday of her boyfriend, Clyde Jackson, when the two were allegedly racially profiled by White security at Angry Orchard farm in Walden, New York.
During their celebration, Jackson surprised Hamlet and decided to get down on one knee and propose marriage. Tragically, their memorable moment was ruined after Jackson was reportedly accused of stealing, according to a Facebook post by Hamlet.
While Jackson was kneeling, a female security guard walked over and accused Jackson of stealing a T-shirt. But when she couldn't find the shirt, she asked to search Jackson's back pocket. When the security officer didn't find anything in his back pocket, she walked away.
"My boyfriend and I sat down at the table and he began his proposal speech," Hamlet wrote. "Mid proposal, the same young lady from security walked back towards [us] and says to me. 'I'm sorry, I need to check your bag. I was told that he gave it to you, and you put it in your bag.' I emptied my entire bag in front of her, and since this was the second time she had walked over, I said, 'I know you're just doing your job, but I can't help but wonder if this is because we're Black. We were the only Black people here at your establishment.'"
The security guard denied that the check was due to race and walked away again. Jackson continued to propose to Hamlet, and their friends cheered when she accepted his proposal.
Then they were harassed again by security.
"The same young lady from security walked over to the group of us and said, 'I'm sorry, I didn't realize you all were a part of the same party. I have to check all of your purses and pockets,'" Hamlet wrote.
"So at this point, the rest of security walked over and six of them approach us. Of course, my friends told them none of us stole a T-shirt from their establishment, at which point they started getting aggressive and saying that not only them but also patrons saw my boyfriend steal the shirt and transfer it to me to put in my bag! Another woman in security yelled to one of the male security, 'Call the police! I saw you steal it.' I asked them, 'Do you have security cameras here?' And they said yes. So I said, 'Well then you need to go and roll back your tape and see that nobody here stole anything from you guys."
Hamlet, Jackson and their friends were photographed by security and then left the Angry Orchard farm. After Hamlet's post which went viral, the company reportedly fired the manager on duty, who allowed security members to confront her fiancée and six friends.
According to The Grio, Angry Orchard issued the following statement: "We're extremely embarrassed this happened and have taken immediate steps to remove the manager who was on-duty from her role and replace members of the security team."
[/vc_column_text][/vc_column][/vc_row]