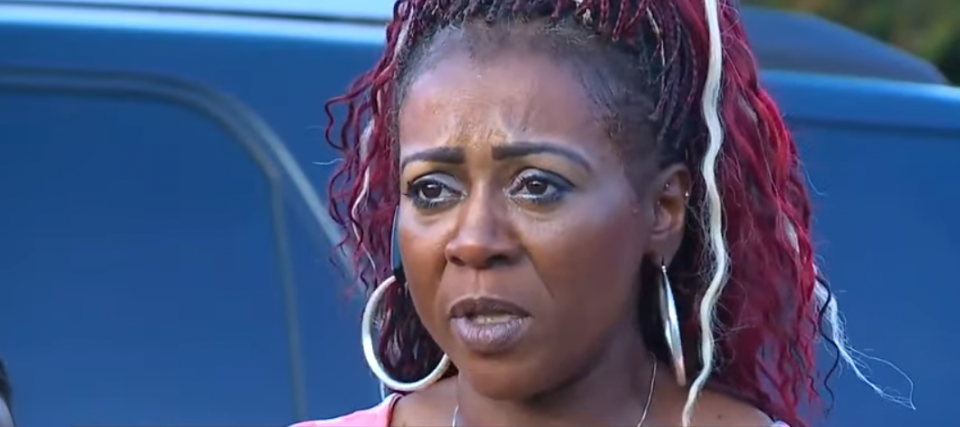 Add to the long and growing list of things that Black people suddenly cannot do in the modern era is #DodgeballWhileBlack.
A White mother in suburban Detroit, who asked that the media do not show her face, had a 10-year-old Black boy arrested for hitting her son during a game dodgeball. The mother claims that the Black boy deliberately targeted her White son to hit him in the face, causing injuries to the boy who already suffers from major medical issues.
The police in Canton, Michigan, about a half-hour drive west of Detroit, has now charged the boy with aggravated assault. This is a felony and a more serious charge compared to the misdemeanor of "assault" or "simple assault."
WXYZ Detroit reports the mother took the boy to the hospital after he suffered "facial tissue damage" and a "black eye" while incurring a "concussion," according to the redacted medical records the TV news station showed.
The Black boy's mother, Carmeishi Lindley said her son, Bryce, knew nothing of the White boy's rare medical condition, according to WXYZ Detroit. And she was floored when she got the call from the police explaining the serious charges after the incident took place months ago, back in April 2019.
"I couldn't believe it," she told the station outside the Wayne County Juvenile Court near Detroit. She has set up a fund to pay for her son's legal bills. "These kids are basically playing a game we all have played. This is a kid that was playing on the playground with his friends."
The boy was also suspended from Ruth Eriksson Elementary for one day for the incident. The unidentified White mother explained why the Black boy's suspension was not enough and she felt the urge to contact authorities.
"He sustained facial issue damage to his face. He had a black eye and a bruised nose," the parents of the white student said, noting that their son sustained a concussion. "My son was hit twice in the face with a ball previously due to this."
Of course, once news of this development hit the airwaves, some detractors roared with disapproval, including Tariq Nasheed and comedian-radio show host D.L. Hughley.
Some 10 year olds were playing dodgeball on the playground at school. A white kid got hit with the ball. Then they charged the 10 year old Black child with assault.

This is why we should not prioritize any of these border issues, while our kids are racially targeted #smh pic.twitter.com/EfRiDdjy8i

— Tariq Nasheed 🇺🇸 (@tariqnasheed) July 28, 2019
Check out the complete report from WXYZ Detroit below: