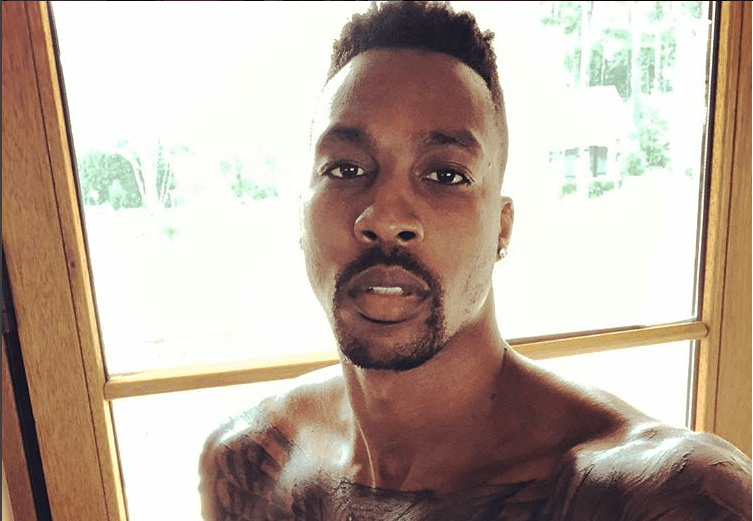 Before the ink was dry after Dwight Howard re-signed with the Los Angeles Lakers, the jokes flooded social media.
According to USA Today, the Lakers bought out Howard's contract from the Memphis Grizzlies and are bringing back Howard, 33, to join LeBron James, 34, seven years after Howard's disastrous season in L.A.
This bold move by the Lakers comes in the wake of the catastrophic injury to Lakers big man DeMarcus "Boogie" Cousins. He went down with a torn ACL injury to his knee that will require at least one year to heal.
Sports fans remember Howard's previous term where he lasted only one season alongside another legend Kobe Bryant, 41, that was filled with injury, infighting and controversy. That year, the Lakers fizzled out with a pedestrian 45-37 record and were swept of the first round of the playoffs by the San Antonio Spurs.
A former NBA All-Star and Defensive Player of the Year in the previous decade, Howard's stock and respect level have plummeted to the point where is now reduced to a joke who is now more known for having five kids with five different women in multiple states.
Speaking of jokes, social media has plenty of them once word reached cyberspace that Howard was returning to the Lakers. Take a look:
https://twitter.com/lakeshoowb/status/1165019895458873344
Dwight Howard: "I need some more touches!"

LeBron and AD: pic.twitter.com/Wh2YXiwlRA

— Josiah Johnson (@KingJosiah54) August 23, 2019
Kobe coming to the Lakers facility after they bring back Dwight Howard pic.twitter.com/e74KhkZrqK

— Grant Goldberg (@GrantGoldberg) August 18, 2019
Dwight Howard to Lakers nation: pic.twitter.com/wdGI3PrifY

— HEY HEY HEY HEY (@mEdia_creates) August 23, 2019
Dwight Howard showing up for Taco Tuesday at Bron's house https://t.co/BCbWVhMIBf

— Hoops. (@HoopMixOnly) August 20, 2019
https://twitter.com/bballjones313/status/1165295312736595968
lakers fans talking themselves into dwight howard pic.twitter.com/2XyjnEcioi

— Harry Lyles Jr. (@harrylylesjr) August 23, 2019
Melo mad as hell rn about #DwightHoward pic.twitter.com/N7Ci2mOtV8

— Petty White Ⓜ️ (@kingjames04x11) August 24, 2019