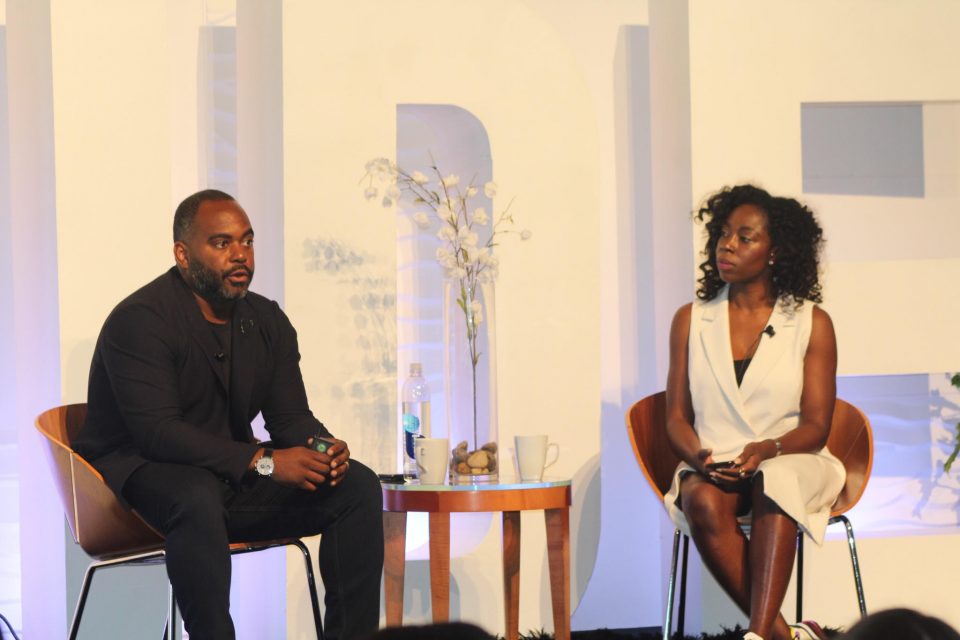 Leaders at two of the country's top companies urged participants at rolling out's 2019 RIDE Conference to explore and embrace the latest technological advances.
In its third year, the RIDE Conference is a skills-building event that brings together innovators and influencers in media, business and tech to share their knowledge and expertise to empower the next generation of digital leaders. The two-day conference kicked off Friday morning Sept. 6, 2019, at the Loudermilk Conference Center in downtown Atlanta.
The opening session, "A Talk with Power Executives in Tech," was led by industry heavyweights Damien Hooper-Campbell, chief diversity officer at eBay, and Julie Wenah an attorney working in community operations at Airbnb.
Both leaders in the diversity space led a riveting discussion and offered their insights into tech industry trends, diversity, inclusion, career advancement and the power of individual voice.
"I have a thing called your album and your mixtape," Wenah said. "I think your album is your day job, like your contractual obligation to your company. It pays the bills. But your mixtape is the thing that feeds you and gives you life. It is your play project that you are doing without restraint."
With technology is proving to be a stumbling block for many minorities in their careers and their lack of access to information and resources is critical, Hooper-Campbell urged creatives to adapt to the technological shift in the digital world.
"The biggest misconception [is] … most people think that in order to work in a tech company you have to be an engineer or a coder. Fifty percent of jobs that are at these tech companies — Google, Facebook, Airbnb, eBay, Amazon, you name it — are nontech roles," he explained. "So, if you are a marketer, if you are in media, if you are an accountant, if you are an operations supply chain [person], you don't need to be an engineer or know how to code to be in tech companies."
Wenah also encouraged audience members to never discount their life experiences but rather embrace them and learn from them.
"All of them add up and give you a little piece that will set you up for the next thing that God has in front of you," she said.
"The one piece of advice that I would leave is to be present in every moment," she added. "Be encouraged that your experience is not in vain and that there is a reason that you are experiencing that thing and, to the level that you feel comfortable, share that experience with others."