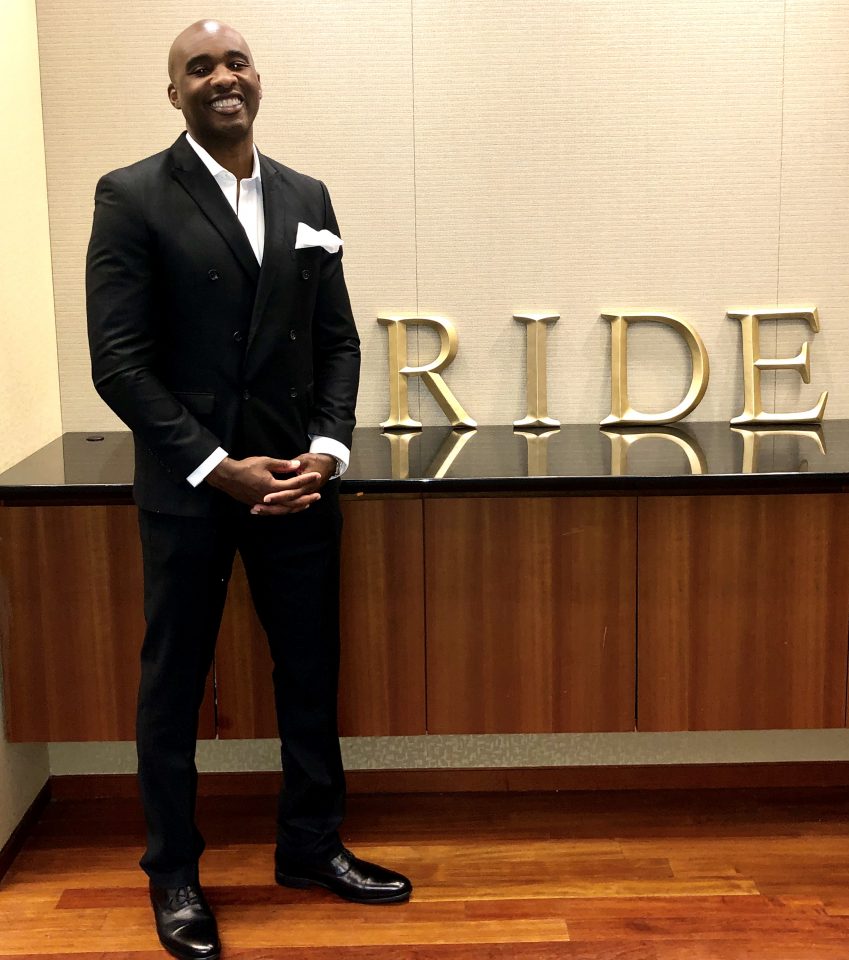 Day one of rolling out's 2019 RIDE Conference created much media buzz and was a resounding success as attendees took advantage of first-hand information from executives and industry insiders at Airbnb, eBay, Pandora and more. Award-winning journalist and TV host Roland Martin and national activist Tamika Mallory both issued calls to action to the public and media outlets to demand better representation and minority inclusion in news and entertainment arenas.
RIDE Conference participants were also privy to a special recognition ceremony when the RIDE Film & Entertainment Honors presented writer, actor and producer Datari Turner with the 2019 Film Icon Award during an intimate ceremony. RIDE Woman of Influence honoree Essence Atkins presented the award to the accomplished and grateful filmmaker.
Rolling out spoke with Turner about the business of moviemaking and the ups and downs of show business.
What does innovation mean to you? 
Innovation means, pushing the culture forward and continuing to evolve. As humans, we're rapidly evolving every day, and that's what innovation is. Just continuing to push the boundaries and continuing to push the code culture forward so we can continue to make it better.
With the ever-evolving technology landscape, what advice do you have for young filmmakers without resources?
Well, I think that's the great thing about this generation is that now you have more resources. When I first got started, I used to have to print the scripts out at Kinko's and drop them off, and now you have kids shooting critically acclaimed films on iPhones. You know, Tangerine was a critically acclaimed movie that went to Sundance and was shot on an iPhone.
I produced a movie called Nine Rise with Matthew Cherry who produced on Black Klansman. We shot Nine Rise, his feature on an iPhone. This thing  [the iPhone] is state of the art now, so you can edit your own stuff and make your own movies. [Producer] Brian Grazer said … the things that he's seen kids make today for like $5,000, they couldn't make that for $5 million 20 years ago … you have so many more resources.
How does it feel to receive this RIDE Film Icon Award? 
I'm so grateful, I really am. God has blessed me because I've done a lot of things without monetary gain, just out of the goodness of my heart.  I'm all about working with my people and us galvanizing together. I'm just grateful to be here. My body is just my body, but God is using my spirit and using my body to be able to help people. That's all I'm here to do, is my service. If I can help a young kid realize their dream or if I can inspire a young kid to do what I do and do it better than me … then I did my job down here on this planet.