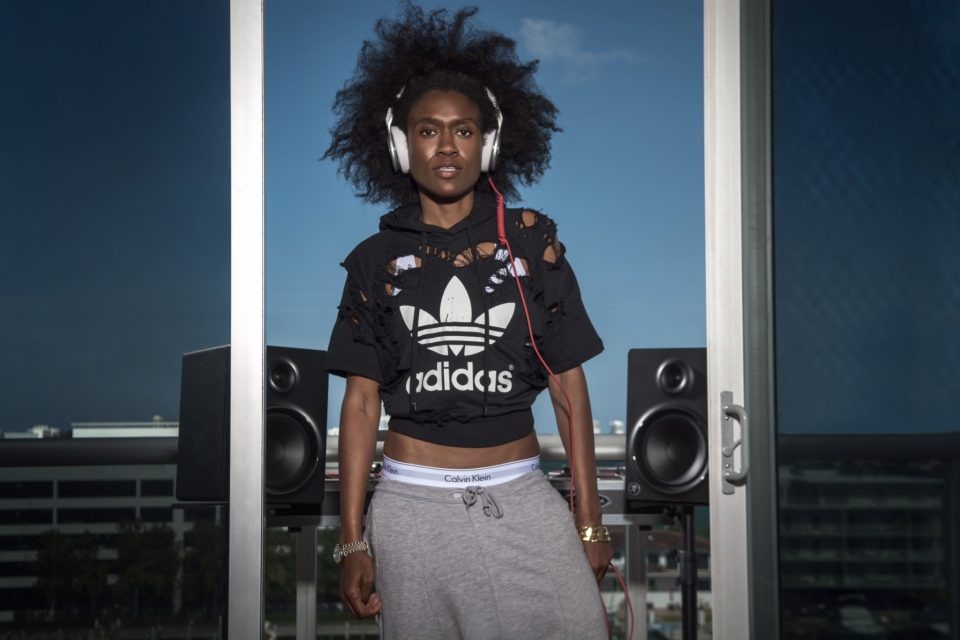 DJ Name: Dj Dimples
Name: Myah Mustafa
Hometown: Miami, Florida
Genre: Hip-Hop, R&B, Pop, Old School
Venue:  All of them
DJ Dimples has been an increasing force in the entertainment industry. She is the quintessential definition of a Jill of all trades; as an ebullient entrepreneur, female entertainment mogul that is taking the industry by storm.
Dimples is the sole creator and mastermind behind SweetHeat Miami, Queendom Atlanta, Bait NYC,  Spoiled Rotten LA. and her non-profit Sweet Wishes Foundation.
Recently, Rolling out had the opportunity to speak with DJ Dimples.
How did you decide your DJ name?
I was sitting at the kitchen table and my mom asked me if I wanted to continue to do ballet or continue with music, and at the drop of a dime, I chose music.  I then asked her what she thought my dj name should be and she quickly said "Dimples."  I thought it was cool and went with it.
When did you start DJing?
I started … in high school. A couple of my guy friends in my orchestra class were Caribbean djs. Therefore, I asked him if he would help me and he said "sure." I told my mom, she bought my equipment and the rest is history.
How do you define your style?
I define my style as very laid back. I would like to think I tell stories with the way I dj.  I pay attention to the crowd, so, I never know what I am playing until I feel the crowd out.
What or who were your early passions and influences?
My early passions and influences came from some fellow djs that took me under their wings.  One was Dj Kool G and Dj FingaPrintz.   They showed me the ins and outs and how to mix the timing of it, etc.
How do you create the perfect music experience?
I can play music for anyone. I take them on a musical journey.  I play music they don't even know they want to hear. When my partygoers leave, they are happy because they feel refreshed.
How do you utilize technology in your daily business?
For me, technology and my daily business go hand-and-hand.  I dj from the computer with Serato, I network online via Facebook and Ig.  Technology also aids me in putting out my documentaries and making mixes.
List three DJs you admire who made an influence on the DJ culture. Why these three?
Three Djs I admire are E-Feezy, Affect, and Sam Sneak.  I chose these three because they have all showed and proved.  They made people pay attention to who they were and they never folded.  They kept their dream of going with hard work and consistency, and have not stopped.  I admire that.
What three skill sets do you feel are critical for any professional DJ?
Three skill sets that are critical for any Dj [are] getting a feel for the crowd and reading the dance floor; knowing when to mix a song and how to mix it, and lastly knowing how to play from all equipment – being versatile and knowing your music.