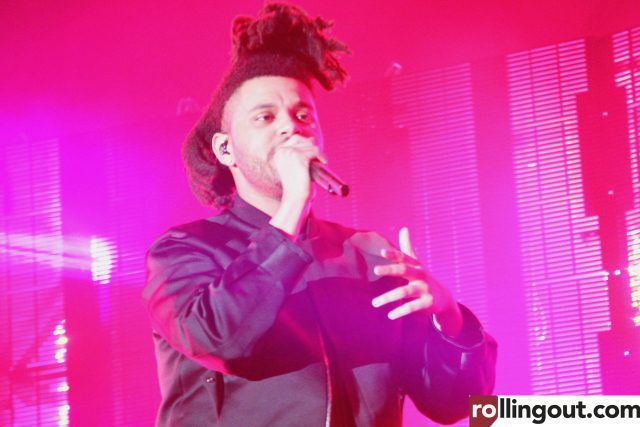 For urbanites, the most shocking aspect of the Toronto International Film Festival was not any particular movie or some gaffe on the red carpet, but the debut of the new hairstyle and look rocked by R&B crooner, The Weeknd. 
The court of public opinion has returned its verdict and they rendered the "I Can't Feel My Face" singer guilty of follicle assault in the first degree.
#TheWeeknd Shows Off New Look pic.twitter.com/MpZTwAijZm

— Kollege Kidd (@KollegeKidd) September 10, 2019
The Weekend, who was born in Canada as Abel Makkonen Tesfaye 28 years ago, was in his home country to attend the premiere of Uncut Gems, a feature film in which he makes his first big-screen acting debut.
But instead of getting the long dreadlocks or the high-top fade and meticulously-manicured beard, fans barely recognized the man sporting an angular Afro with handle-bars for a mustache and devoid of the famous facial hair.
One fan puts it succinctly:
Is this the weekend? Or monday morning?…..🙄 #TheWeeknd pic.twitter.com/pShGA68qPX

— SAUDADE 🎯 THE E.P (@official_jeru) September 10, 2019
Another Twitter user said his look echoed an unseemly profession from yesteryear:
#TheWeeknd lookin like a 70's pornstar.😂

— The baked cowboy ~_~ (@cowboybaked) September 10, 2019
Other fan said the Weeknd's new look evokes memories of R&B legends of yesteryear, including El DeBarge and Lionel Richie.
I'm thinking he looks like el de barge. #eldebarge #TheWeeknd pic.twitter.com/gNdoL4PBr8

— Lorraine (@RaineeWilli) September 10, 2019
"Lionel Richie is that you?" writes one IG fan in the comments section on The Shade Room's Instagram page. "Really thought this was @lionelrichie …🤦🏾‍♀️," said another responder.
https://twitter.com/Jsy_ysy/status/1171358063212654598
What in the weekday is going on? #TheWeeknd pic.twitter.com/BM1viicvKG

— ⚡️C. B+R⚡️ (@flypapashark) September 10, 2019
This isn't The Weeknd, this is El fin de semana 😳 #theweeknd pic.twitter.com/kVyhsEiZa0

— Ranye West (@rananana1) September 10, 2019
The Weeknd just turned into Nacho Libre. pic.twitter.com/dhye1ESXKq

— Rap Facts (@StolenRapMeme) September 10, 2019
Colab soon come? #TheWeeknd pic.twitter.com/NW5G09nls4

— E (@Elvis_Hrnndz) September 10, 2019
#TheWeeknd out here looking like a young #NeilDeGrasseTyson pic.twitter.com/EjKvDsZQ2B

— Dez (@DezKnows215) September 10, 2019
https://twitter.com/tohfuhr/status/1171400141225508864