T.I. lists top 50 rappers of all time; Lil' Kim ranked above Nicki Minaj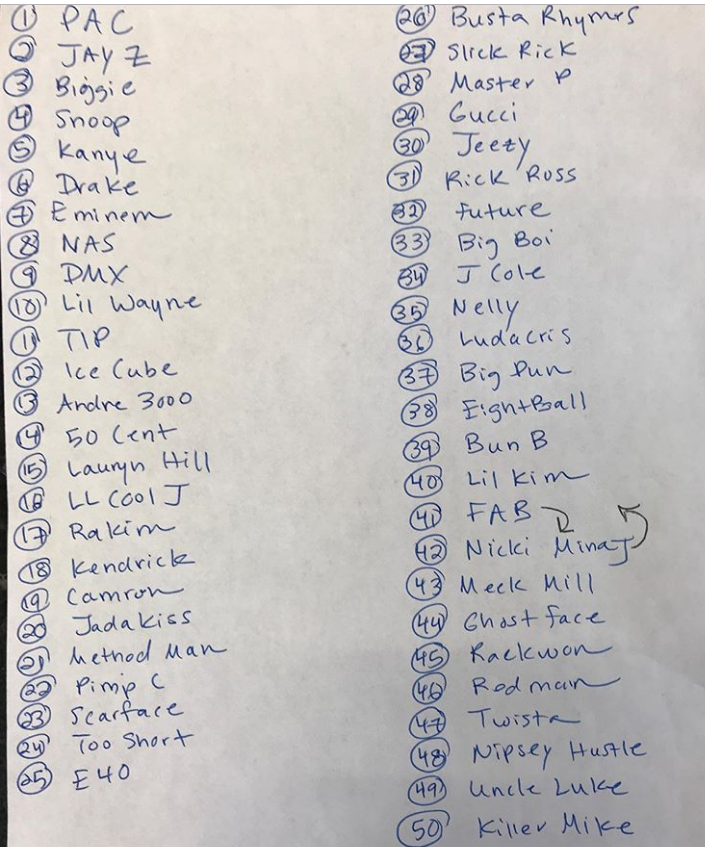 Tip advised folks to take a deep breath before going off on his Instagram page. The Grand Hustle boss implores his fan and contemporaries to consult his weekly podcast "ExpediTIously" to get the rationale for whom he put on the list and where he placed them before popping off.
THIS IS THE FINAL LIST #ExpediTIously created‼️ IF Y'ALL AINT HEAR THE WHOLE EPISODE YOU SPEAKING LOUD,OUT OF TURN AND WRONG AS A MUUUUUF—A🤦🏽‍♂️. Now while IDGAF WHAT NUMBER I AM… (Music doesn't validate ME or MY EXISTENCE,u can Put me at 51 if u like…MY LIFE AINT GON CHANGE!!!)Y'all can feel free to go back and forth with acts of futility about OPINIONS all you like. I'll be doing something different & progressive…✌🏽 Oh…& we framed it for y'all to win… How to enter the giveaway: Just Leave a review on the expediTIously Apple Podcasts page and include your social handle #BeEazy👑. 
Rap legend Snoop Dogg was most grateful to Tip for the Top 5 ranking, saying in the comments section under the post: "Nuff respect. @troubleman31 thanks for putting the old dogg in the mix 💙🔥"
Another legend, Common, who was not listed at all, also weighed in the list. "Let me check the calendar to see if it's April 1st. 😂😂😂 FYI, no list is perfect people. It's just a fun game to play."
@kingkeran also loved the list, stating: I love how DMX is top 10 ! 👌🏾
But rapper D-Nice was incredulous when he asked: "No KRS-One?"
"Like there wasnt ever a DOG POUND? 🤣🤣🤣🤣 @troubleman31."
"Power" actor Lorenz Tate is pensive and doubtful: "🤔 **heads over to podcast …"
Rapper 2Chainz said: "Hahahah I got bodies all in that list."
Do you agree with Tip's all-time rap list? Why or why not? Sound off in the comments section.