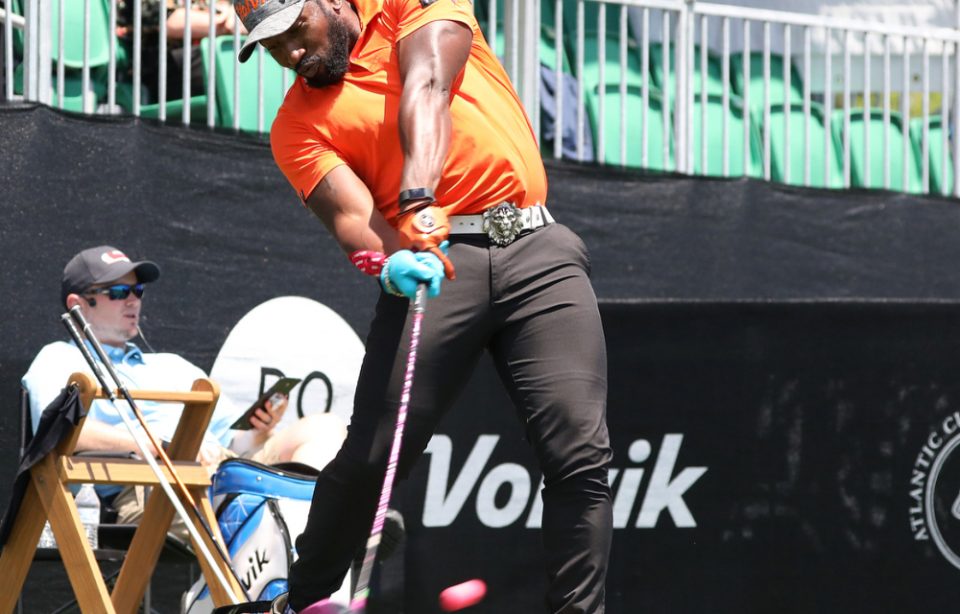 Golfer Maurice Allen is breaking records and making history as a major contender in professional long-drive competitions. Allen is one of the world's top long drivers, as they are called, who compete against each other to see who can hit a golf ball the hardest, fastest and farthest. In 2018, Allen was the first African American to win the annual Volvik World Long Drive Championship, outlasting the field with an impossible 393-yard drive. 
The Pine Hills, Florida, native received his degree in biology from Florida A&M University in 2010 and soon after, moved to Atlanta to become a chiropractor. It was during this time that he became a student of the sport of golf. After countless hours of practice, he hit a golf ball 211 mph, setting a mark recognized by the Guinness World Records for Golf Ball Speed.
While the wins and records speak for themselves, Allen says it is the time he dedicates to the Orlando Minority Youth Golf Association, providing inner-city youth with the opportunity to learn the game of golf while attaining skills to succeed in life, is what matters most.
Rolling out recently spoke with Allen about his ascent into the sport and his efforts to encourage more young people of color to play golf.
Why is it important to you to give back to the community and engage the youth?
Community is everything to me. When you think about the struggles that our ancestors endured, for us to have the basic rights and abilities that we have today, how could I take that for granted? … Black excellence [is] regal and something I want to display in every way possible.
Why do you think more young Black men and women aren't involved in golf?
The major thing that stops us from playing this game is access. Golf is one of the most expensive sports to play. Once we overcome this hurdle, who are the role models for the youth to aspire to become in the sport?
I've been playing professionally since 2011 and have had a lot of mainstream media, but very little Black media. If we aren't celebrating our own champions, how can we let the youth know that it's possible for them to do the same?
What advice do you have for those interested in pursuing professional golf or other sports?
1. Love what you do. Don't do it because you think it's easy. Being a professional athlete is the hardest job on earth because there is no such thing as "I don't feel like it today." There will be rough times along your journey to pursuing your dream, but don't give up. 
2. Be smart, think things out, and always protect your brand. Do right by people, even when others do you wrong.
3. Develop thick skin. Social media allows everyone to have an opinion [about] you, your lifestyle and your performance. You know who you are, and never forget that. The opinions of others don't matter unless you allow them to matter.