Kevin Durant: Draymond Green helped him decide to leave Warriors (video)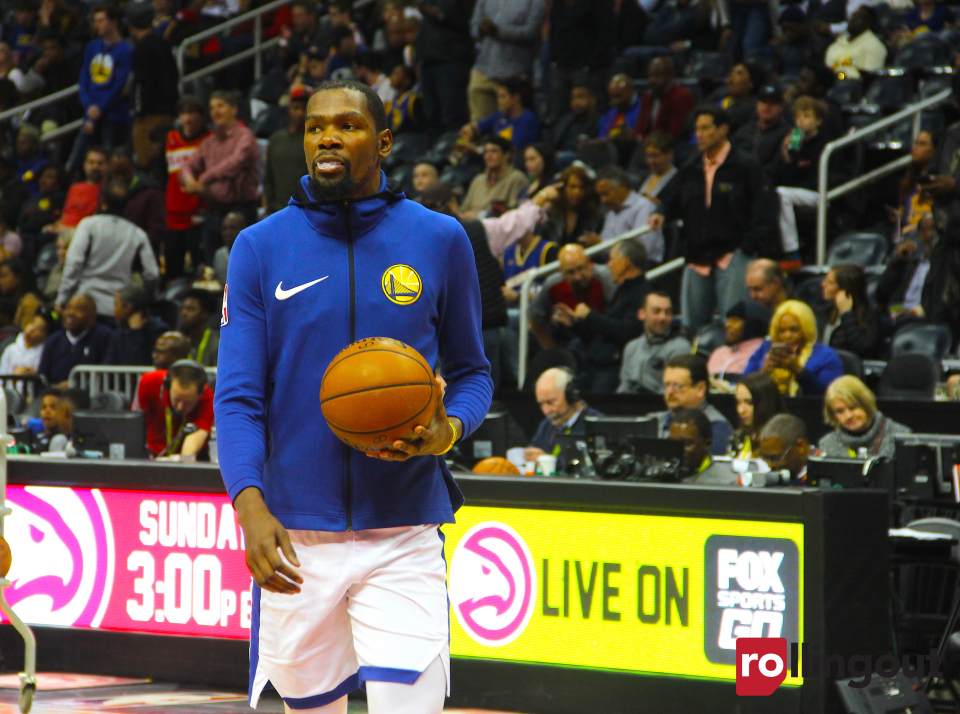 Two-time NBA champion Kevin Durant admitted that the explosive team huddle showdown with Draymond Green helped him to decide to leave the Golden State Warriors.
Durant created just as many waves after leaving for free agency for the Brooklyn Nets, as he did when he bolted and left Oklahoma to join the Warriors three years ago to get a championship.
The decision to hop onto the Warriors' championship train worked as Durant – or KD as he is known – won not only two titles in three championship appearances, but he was voted the MVP of the NBA Finals twice.
However, chinks emerged in the Warriors' armor when KD and Green had a profanity-laced shouting match on the team bench during a timeout early last season. Green reportedly called Durant a "b—-" during the verbal melee and that caused an irreparable rift between the two stars.
KD told Stephen A. Smith, 52, on ESPN's "First Take" that the argument and Green's put down of Durant played a role in KD leaving this past summer for the East Coast.
"A little bit, yeah. For sure," said Durant. "I mean, when your teammate talks to you that way, you think about it a bit, but you know … Like I said, we talked about it, but definitely, for sure. I'm not gonna lie about it."
Kevin Durant admits beef with Draymond Green led to him leaving Golden State pic.twitter.com/tnZDm39WX2

— gifdsports (@gifdsports) October 31, 2019
To be sure, KD added that he felt that it was also a "time for a change," and that the salary cap would have handcuffed the team from signing new talent in order to get better the next season.
KD's proclamation about Green spurred some serious conversation on social media. Check  it out:
Waiting for that draymond clap back pic.twitter.com/3zfH9mL21D

— mohamed safwat (@_mohamedsafwat) October 31, 2019
We are we still talking about this 🙄. KD soft, so he left. Byyyyeeee 👋🏾

— Erika Rivera (@LaVidaLoca2016) October 31, 2019
#KevinDurant leaving the #Warriors 😂 pic.twitter.com/FVrPqICdVO

— Sportsbook Social Media (@SportsbookMedia) August 28, 2019
Draymond at home watching this interview like pic.twitter.com/xiaQaAzF80

— Chris (@dougg1e) October 31, 2019
"Did Draymond Green's comments influence you for leaving Golden State to Brooklyn?"

Kevin Durant: "Yeah it played a role in my decision…I'm not going to lie about it!"#FirstTake
Draymond Green : pic.twitter.com/c3jNyLTTiE

— Micheal B. Doran (@DP_Lavezzi22) October 31, 2019
Damn, @KDTrey5 just said that Draymond's argument with him was one of the reasons he left Golden State. If I were a fan of the Warriors, I'd be pissed at Draymond! #FirstTake

— Rashan Reeves (@Babyblack1977) October 31, 2019