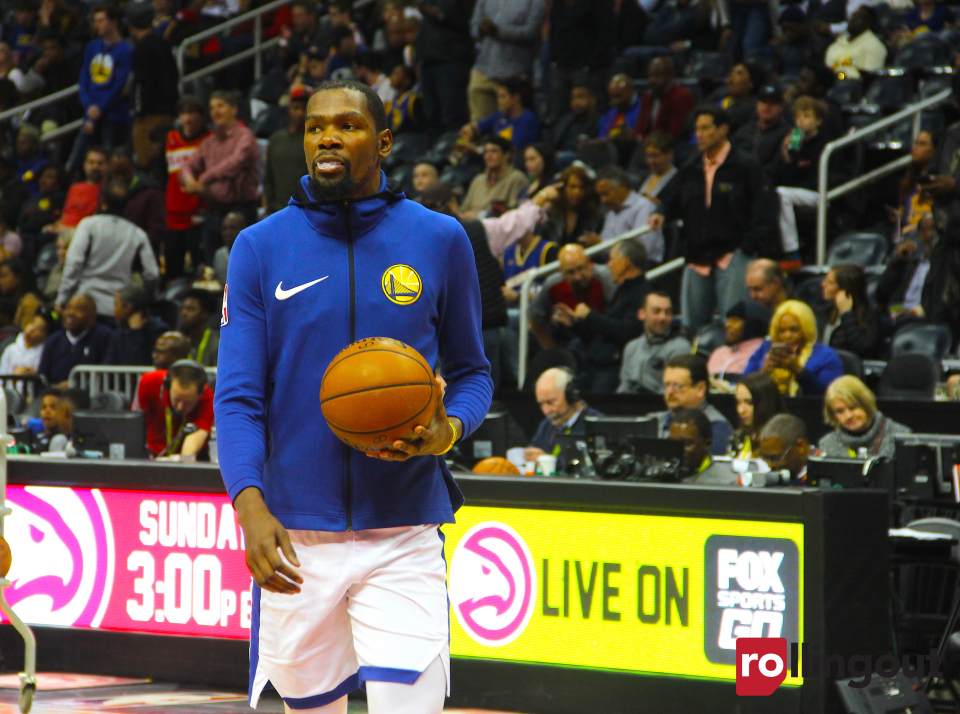 The NBA will be different in 2019-20. According to ESPN, Kevin Durant and Kyrie Irving will sign to play with the Brooklyn Nets.
Durant decided to leave the super team of the Golden State Warriors to join the Nets and will reportedly sign a four-year, $164 million deal with Brooklyn. Moreover, fellow NBA All-Star Irving will leave the Celtics and join Durant and the Nets by signing a deal that will equate to $141 million over four seasons.
Center DeAndre Jordan will also join the squad.
Durant may not be able to play during the majority of the NBA season due to an Achilles injury that sustained during the NBA Finals. Some blamed the Warriors' team doctors for allowing Durant to play while injured.
While in Boston, Irving became an isolated player after he struggled to lead a team full of young stars.
But while the Warriors and Celtics will lose out on major players, the New York Knicks appear to be the biggest losers. Weeks ago, the Knicks believed that they had a great opportunity to land Durant and Irving.
However, they are currently facing a backlash on social media.
The Nets will win a championship before the Knicks. The Mavs will win another championship before the Knicks. Charles Oakley, and the guy with the sign Dolan had thrown out of MSG will win a championship before the Knicks.

— Max Kellerman (@maxkellerman) June 30, 2019
Knicks: We gettin KD & Kyrie

Charles Oakley: pic.twitter.com/mhbSZMuvrv

— Reese Waters (@reesewaters) June 30, 2019
Knicks fans: we gonna get Zion, kyrie, and KD. We back… WHAT IT DO BABYYYYY!

WOJ: the Pelicans get Zion. Kyrie and KD To the Nets. and Kawhi to the Lakers.

Knicks Fans right now: pic.twitter.com/9SYvABRNlB

— Falikou Diaby (@datboicrazy1995) June 30, 2019
Knicks already 0-82 and the season hasn't even started 🤣🤣🤣 pic.twitter.com/78i4xS3pA8

— Crying Jordan (@CryingJordan) June 30, 2019
After failing to sign damn near everyone, The Knicks have offered Quavo a max contract of $143 mil. league sources tell ESPN. pic.twitter.com/KJHXbJtyS6

— Bryan 🥶 (@matte_bIack) June 30, 2019