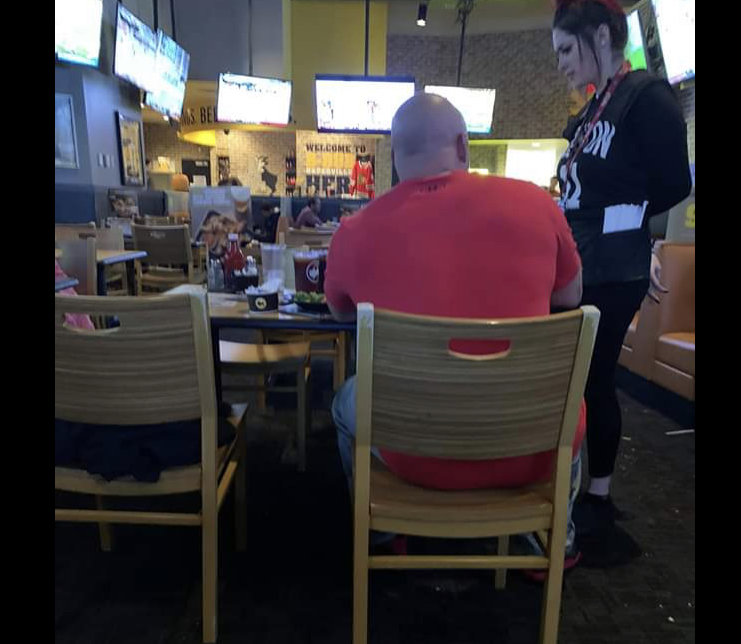 Several employees at Buffalo Wild Wings have been fired after asking a multiracial group of diners to change their seats to appease a White customer.
The group spoke out on Monday, Nov. 4, 2019, about the incident, which occurred in Naperville, Illinois, on Oct. 26. The multiracial group of 12 children and six adults, who were largely African American, were at Buffalo Wild Wings to celebrate a child's birthday. However, several employees of the food chain asked the group to change tables because a White man — a regular customer who described himself as a "racist" — said he did not want to sit next to Black people.
The group decided to leave and took the celebration to another restaurant. But their story became a national sensation after one of the adults, Mary Vahl, posted details of the event on Facebook.
"It's apparent that this staff knows these two individuals as they were playful with conversation and took their time to make our experience difficult," Vahl wrote. "In 2019, this type of behavior should not be accepted because of certain views. If you don't want to sit next to certain people in a public restaurant then you should probably eat dinner in the comfort of your own home. A moment to hangout with a group of friends after a birthday party, turned into a discussion with our young impressionable sons about how we didn't get kicked out, but willingly chose to leave because of the unfair treatment we were being given. This Buffalo Wild Wings location has lost our business indefinitely. (sic)"
A spokesperson for Buffalo Wild Wings said the customer who asked for the group to be moved has been banned from the restaurant for life. The Buffalo Wild Wings employees who were involved also have been fired.
Illinois Gov. J.B. Pritzker said he was so incensed after he heard about the incident that he wanted to personally apologize to the group.
Members of the group have yet to reveal if they will file a lawsuit against Buffalo Wild Wings.
Click continue to view Vahl's full statement on Facebook.