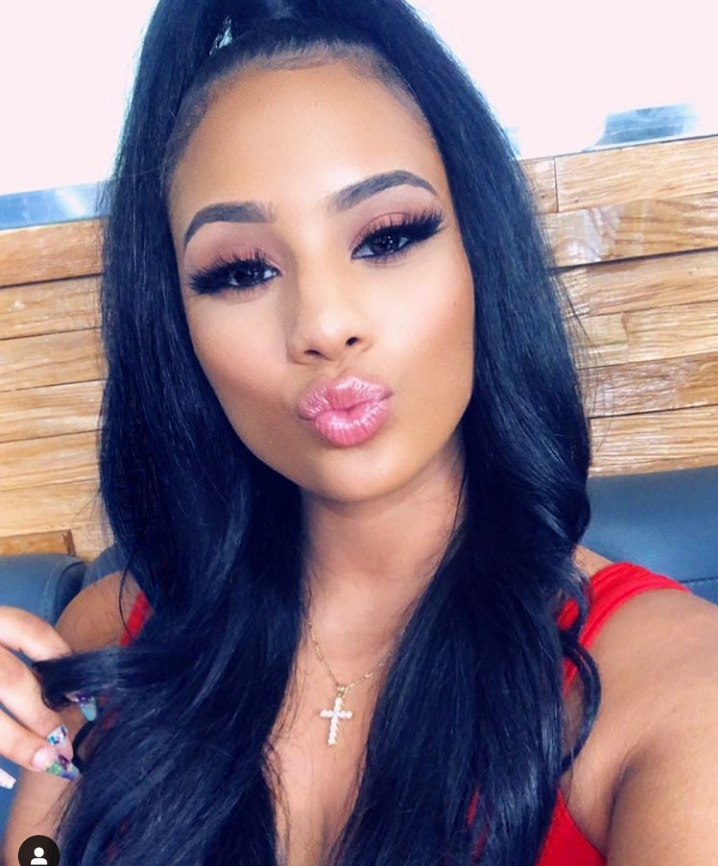 "Love and Hip Hop: New York" star Cyn Santana found herself in cultural crosshairs earlier this year when she claimed that Black men prefer Latinas over Black women.
Santana stopped by "The Real" to try to vindicate herself and explain what she really meant by the statement she made during a 2016 podcast.
Santana, who is the ex-girlfriend of LHHNY star Joe Budden and with whom she shares a son, made the controversial statement on Angela Yee's "Lip Service" podcast. However, the interview didn't seem to catch fire until it was discovered on the Internet in January 2019, and it produced shockwaves that reverberated throughout segments of urban America.
She said she preferred Black men over Latino men because they put Spanish women on a pedestal as opposed to Black women.
"Black guys cater to us Spanish girls, especially. Like they … you know what, let me not get into it. Black girls gonna take it personal, they gonna be like "uhh uhhh"! Anyway, I'm done with the papis."
Since the airing of that podcast, you couldn't utter Santana's name without her inflammatory statement being broached along with it. Santana finally used "The Real" platform to apologize for recklessly regurgitating those words she's heard her whole life. She also tried to explain what she really meant by the statement.
Listen in: