Atlanta's top figures in business, politics and entertainment honored by ABJ
Atlanta continues to have a powerful impact on the nation. Several of Atlanta's top influencers in business, government, entertainment and media, were honored by Atlanta Business Journal at its Top 25 Extraordinary Atlantans event.
Held at Zucot Gallery near downtown Atlanta, honorees received awards and a proclamation from the city.
"It's an honor to be a part of this inaugural celebration," said Kofi Smith of the Atlanta Airlines Terminal Corporation. "I really tip my hat off to a world-class event."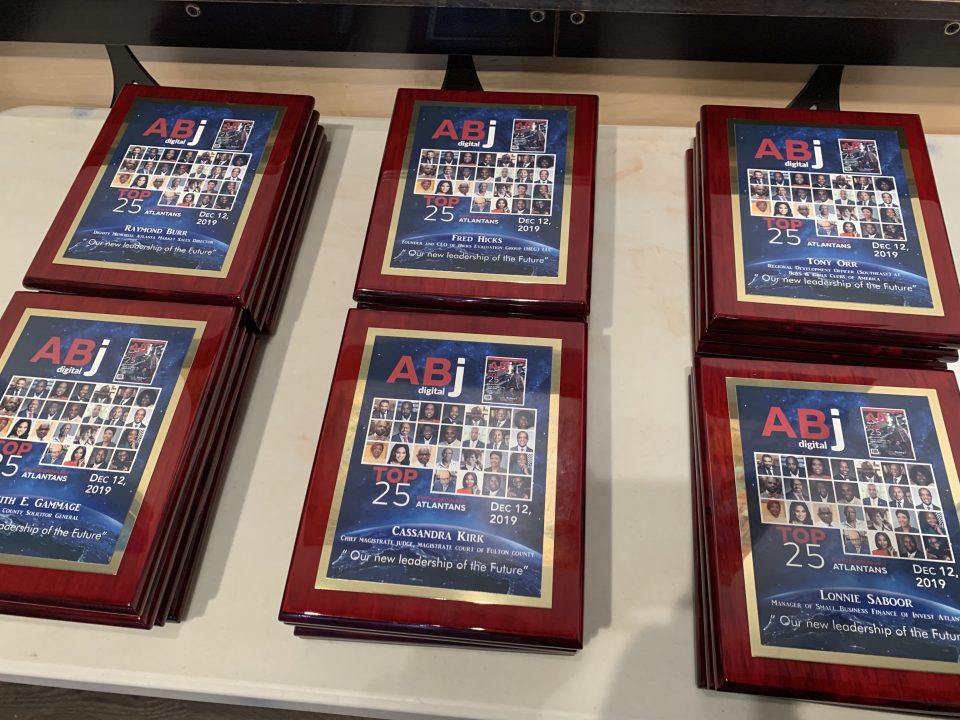 Other honorees included political commentator and media personality Rashad Richey, Phd.D.; human rights advocate the Rev. Gerald Durley; rapper and entrepreneur Killer Mike; Urban League of Greater Atlanta President Nancy Flake-Johnson; award-winning actor Louis Gossett Jr.; business mogul Lisa Nicole Cloud; Beulah Heights University President Benson Karanja; executive director of Southern regional operations at KIA Motors America, Percy Vaughn; LaGrange city CEO Zsa Zsa Heard; Chief Magistrate Court Judge Cassandra Kirk; director, small business development for Invest Atlanta, Lonnie Saboor; Zucot Gallery director and partner, Onaje Henderson; Southeast Regional VP for Boys and Girls Club of America, Tony Orr; president and CEO of Atlanta Airlines Terminal Co., Kofi Smith; executive director of Georgia International Convention Center, Mercedes Miller; Bishop Aaron B. Lackey Sr.; Fulton County Solicitor General Keith E. Gammage; Georgia State Rep. Derrick Jackson; activist Sabrina McKenzie; Goodwill of North Georgia CEO Keith T. Parker; political strategist and principal of Hicks Evaluation Group Fredrick Hicks; community leader and owner of Bussey Florists Dr. Alice Bussey; entrepreneur and media personality Michelle Taylor Willis; DeKalb County CEO Michael Thurmond; and territory sales director for Dignity Memorial, Raymond Burr.
In addition to the Top 25 Extraordinary Atlantans, Stacey Abrams was also honored for her historical run for governor in 2018.
"We are excited about the caliber of designees selected for the first annual Top 25 Extraordinary Atlantans and are looking forward to identifying the next round of exceptional business and community leaders for our 2020 commemorative issue," said ABJ co-publisher Kevin C. Pride.