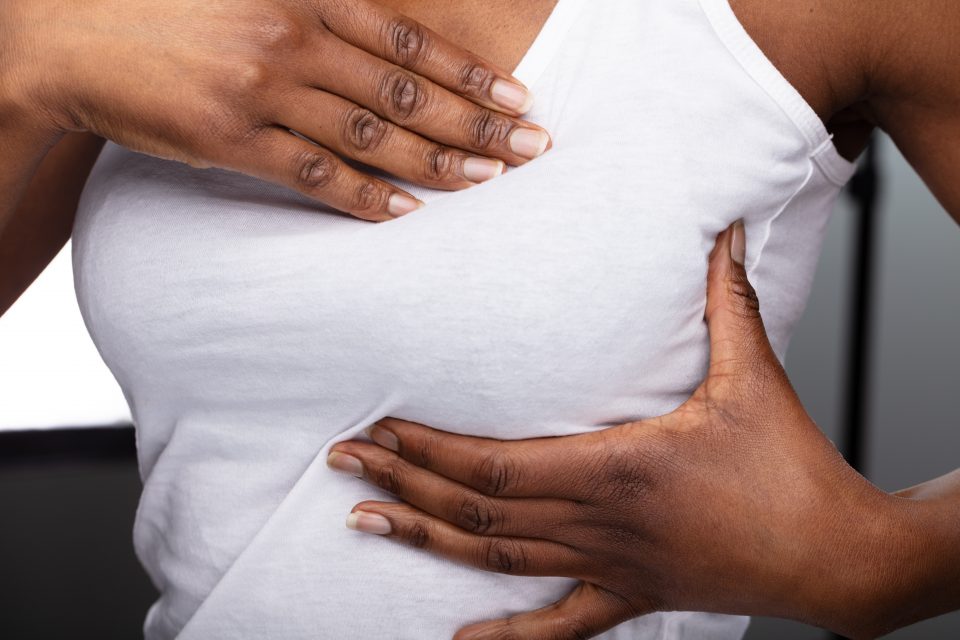 Breast massage is considered sacred by the proponents of ancient Indian Ayurvedic medicine, which focuses on natural healing. Practitioners use precious massage oil called Abhyanga and massage breast tissue to release toxins. A 2011 study found that Abhyanga decreased subjective stress levels and lowered heart rate.
Studies show that people who receive regular breast stimulation are:
– More likely to find or prevent breast cancer as breast massage aids in early detection, which is extremely important when it comes to breast cancer survival rates. 
– It can also be particularly beneficial for lactating women and people who have a family history of breast cancer regardless of gender. 
– Breast massage can help prevent clogged breast ducts, pimples, blackheads and cysts.
– Massaging the twins can help ease chest, shoulder, and back pain. 
– Regular breast massage promotes the stimulation of the lymphatic system.
So for the health of mankind, it is time to normalize and glorify breasts. It is time we as a society embrace the breasts as being the conduit to life, nourishment, pleasure and comfort for humankind. 
What does this mean to tata lovers everywhere? This is your lucky day. You can be the hero and the doctor. Get ready to learn how to save the world by saving tatas. Literally. 
If you are not a tata aficionado, we need everyone with two lips and two hands to study and learn to love them, appreciate them, even worship them.
Weekly breast appreciation sessions need to be added to all coupling routines. You both should enjoy this time, even sanctify it. Breast worship needs to become a thing. As we know, boobies can be long-suffering and often neglected especially if they once belonged to babies. 
However, any average Joe or Joan can step in and really change the world. 
Treat your partner to weekly breast appreciation sessions by spending time worshiping the breasts. Hold them, caress them, suckle them and give them a good deep tissue massage, talk to them and encourage them. 
Love them and rub the tips of your fingers in a circular motion feeling for any lumps or anomalies. If you discover any abnormalities, that is when you spring into action and alert your partner that it is time to schedule a mandatory mammogram. 
Fun Tips 
– It helps if you kiss your recipient as you do this and candles, music, fondue. Also, flavored syrups can't hurt, or opt for warmed massage oils, especially ones that can be consumed, like coconut. Just make sure it is room temperature when you pour it onto the nipples. They are very sensitive. Feathers can be fun as well. 
– When massaging the love melons, you only need about four to 10 minutes per breast to reap the benefits. Daily is always recommended. Sometimes your love may require more. Just do it with pleasure. 
– If you prefer to do this in the shower, follow these guidelines and please practice all safety precautions so no one slips. 
– Also, remember breast tissue extends all the way to the armpit areas.