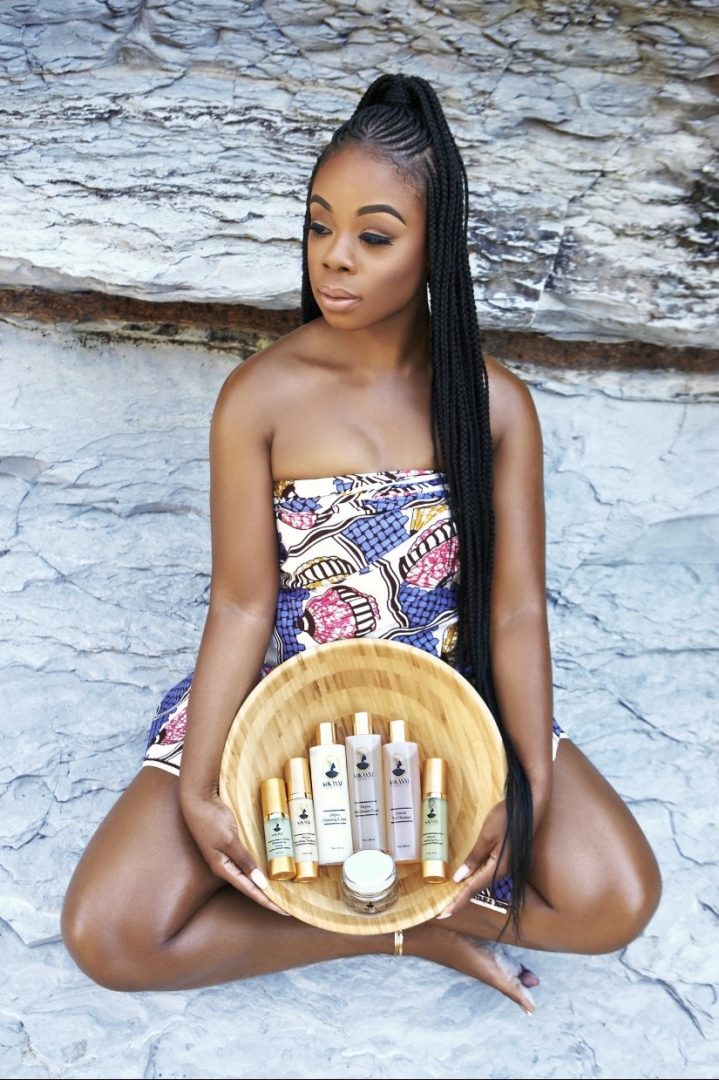 Karen "Koko" Iyere recalls a conversation she had with a friend who died. "We were having a conversation about colorism, and in our last conversation he said, 'I love my beautiful Black skin. I wish everyone would, too.' I thought, what if I could make every person of color feel this way? Skin care is empowering because it allows one to feel in control of their natural appearance. I want to help women of color feel confident and empowered."
Iyere, founder and owner of Kokanni Cosmetics, has an extensive background in nursing and health care. Iyere inherited a passion for skin care from the beautiful women in her family. "Skin care in Nigeria is a huge deal. There is a strong association between wealth and the quality and appearance of one's skin," Iyere explained.
When she was 13 years old, Iyere realized her passion. "My mother was and still is a skin care fanatic. My grandmother also mixed her own formulations, using different creams and oils like olive oils and carrot oils. They embedded that in me at a young age. For as long as I can remember I was taught 'wash your face with a face wash, not body wash' and make sure you 'use a moisturizer that isn't body lotion,' [and] 'take your vitamins,' " Iyere recalled.
As a young nurse working in health care, Iyere realized that Black women seemed more concerned about aesthetics than health, which she attributes to the influence of social media.
"I wanted to use my expertise to provide a solution for women and their skin care needs. There is a study that revealed women who wear makeup feel more comfortable in social situations. Kokanni Cosmetics is here to change that narrative. I want women to know that healthy skin in its natural state is beautiful skin."
Continued on the next page.