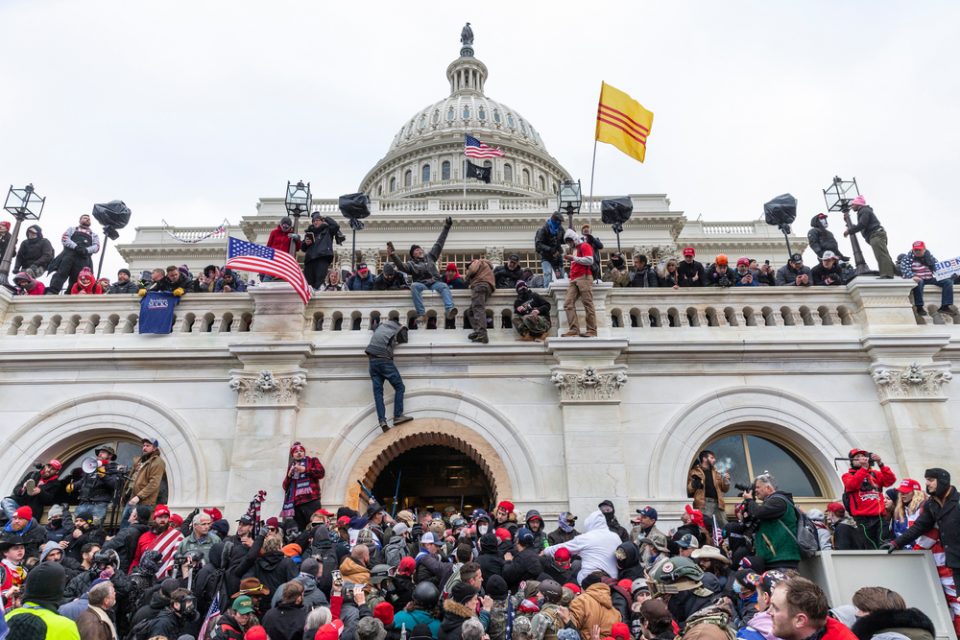 Michael Byrd, the police lieutenant who fatally shot a rioter during the Jan. 6 attack on the U.S. Capitol, has finally been cleared of any wrongdoing.
Byrd fatally shot Ashli Babbitt, a 35-year-old Air Force veteran from California who embraced QAnon conspiracy theories and then-President Donald Trump's false claims that the 2020 presidential election was stolen.
In an Aug. 23 press release, the Capitol police announced that an internal investigation "determined the officer's conduct was lawful and within Department policy, which says an officer may use deadly force only when the officer reasonably believes that action is in the defense of human life, including the officer's own life, or in the defense of any person in immediate danger of serious physical injury."
The release further stated: "The actions of the officer in this case potentially saved Members and staff from serious injury and possible death from a large crowd of rioters who forced their way into the U.S. Capitol and to the House Chamber where Members and staff were steps away."
Babbitt was one of five people who died during the insurrection or shortly thereafter. Byrd spoke for the first time on the shooting this week on NBC News since being cleared.
"I followed my training. I spent countless years preparing for such a moment. You ultimately hope that moment never occurs, but you prepare the best you can. I know that day I saved countless lives. I know members of Congress, as well as my fellow officers and staff, were in jeopardy and in serious danger. And that's my job," Byrd explained during Thursday night's Aug. 26 broadcast of "NBC Nightly News" with Lester Holt.
Video released of the insurrection showed that Babbitt was among a group of Trump supporters trying to smash through barricaded doors to the Speaker's Lobby, which leads to the House Chamber. Babbitt was shot once while trying to climb through a door where the glass had been broken.
"Once we barricaded the doors, we were essentially trapped where we were. There was no way to retreat. No other way to get out," the 28-year veteran of the Capitol Police also stated to NBC adding that pulling his gun was a "last resort."
Check out Michael Byrd's interview with NBC below.
[embedyt] https://www.youtube.com/watch?v=MuByQ7Pp5Gg[/embedyt]