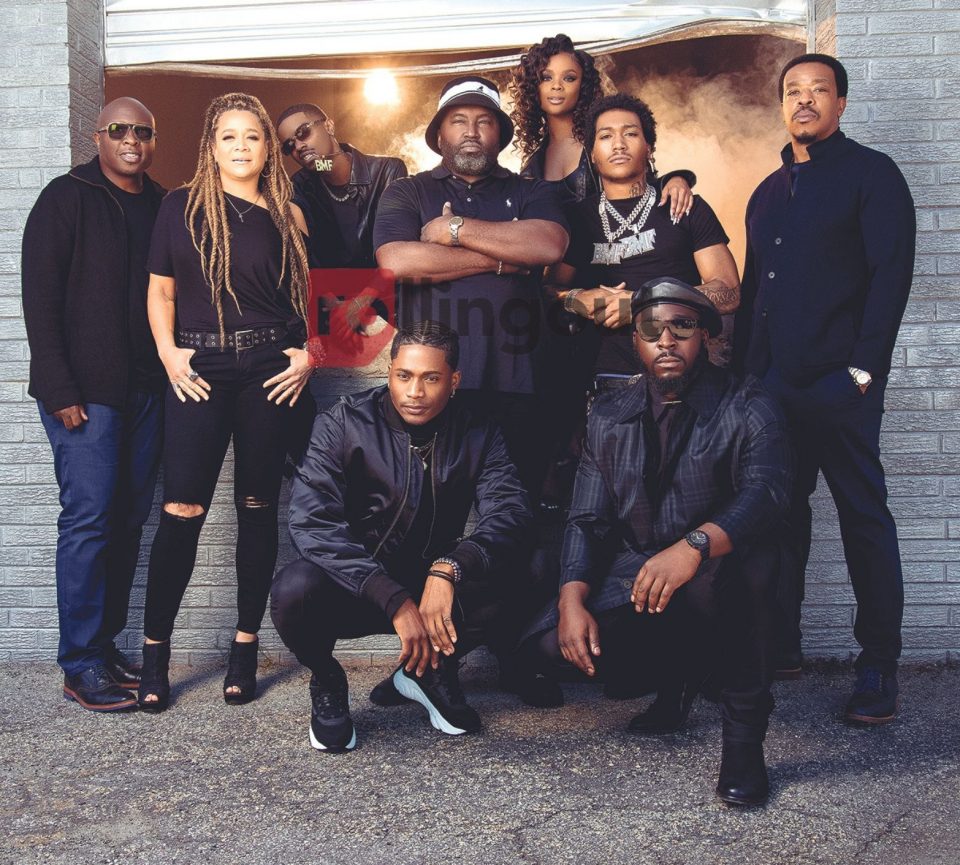 The impact that the Black Mafia Family, aka BMF, had on pop culture — especially music during the late '90s and early aughts — is undeniable. BMF represented an opulent lifestyle mixed with an ominous presence that became synonymous with hip-hop, lavish parties and oftentimes, crime. It wasn't surprising to hear multimedia mogul Curtis "50 Cent" Jackson was adding the legendary urban tale to his current Starz takeover.
The "BMF" series approaches the historic rise and fall of the Flenory brothers differently than audiences would expect. While the show does cover the criminal activity and extravagance, 50's team of writers pushes the family history to the core of the series. Before you witness what the brothers built, you are introduced to Demetrius "Meech" Flenory and his brother Terry "Southwest T" Flenory. What sets this series apart from others is an authenticity that spotlights 50's brilliance in casting Meech's son, Demetrius "Lil Meech" Jr., in the role of his father.
"I didn't have any plans to be an actor or anything like that. 50 came and got me out of college and enrolled me in acting lessons and said, 'You're going to play your father.' He believed in me before I believed in myself," Demetrius Flenory Jr. shares. "The experience gave me the chance to get to know my dad as a man and understand why he made some of the choices he made. I never saw things from his perspective as a young man before. I realized I couldn't relate to that because he made it so I wouldn't have to be faced with that reality."
Big Meech's presence is felt throughout the series as the story uses his vantage point from childhood to manhood. He shares candidly about his mistakes as a young man trying to create an opportunity to write a different future for his family at a time when America wasn't offering limitless opportunities to Black families in Detroit.
The series is Flenory Jr.'s first project but he was surrounded by Black excellence, including Hollywood heavyweights such as legendary actor Steve Harris, Russell Hornsby and producer Tasha Smith. Detroit rap queen Kash Doll is featured and Snoop Dog has a small but memorable role as well. Da'Vinchi says he was drawn to the role because of its dedication to family, the magic of the cast and his connection to Lil Meech.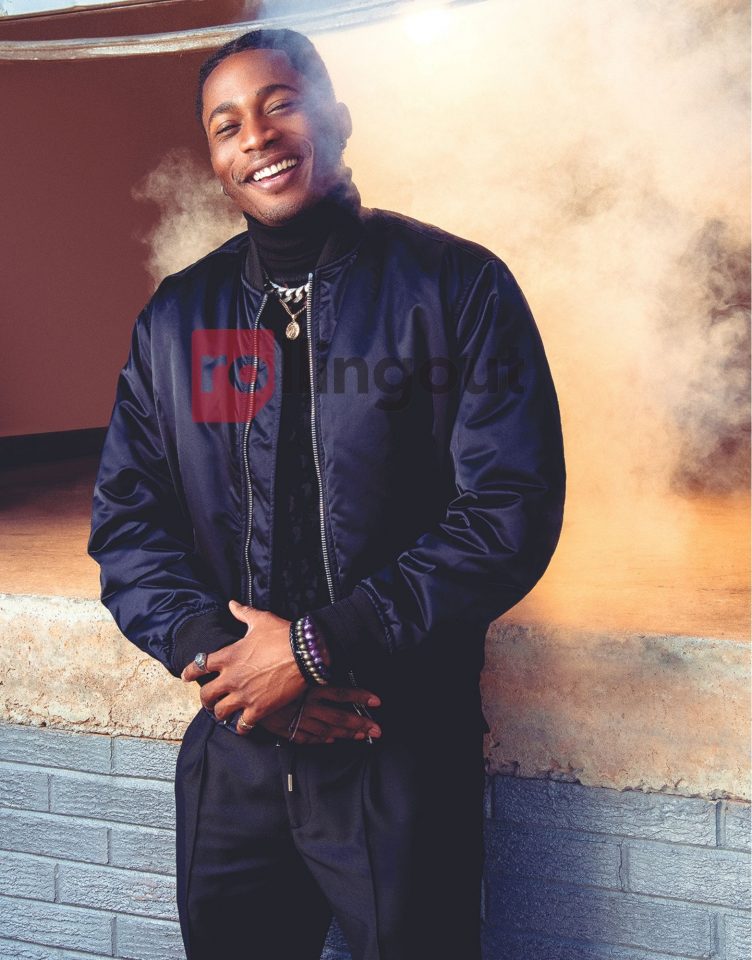 "We did a chemistry read together and it was automatic," Da'Vinchi says. "We just clicked and it went from there. The brothers' story is one most people can relate to in some way. I know I did some things when I was younger that I'm not proud of. I got in trouble, made some bad decisions but it doesn't make me a bad person. They say poverty is the mother of all crime and when you think about our history as Black people in this country, we were trafficked here, it's been a constant struggle; especially back then, there wasn't a way out. It looked hopeless. When you see what these brothers were able to do with the odds stacked against them, can you imagine what they could've done if they had other opportunities?"
Da'Vinchi recalls hearing about the legacy of BMF in music but after being cast in the role, he met someone who provided an entirely different perspective.
"I met an Asian guy [who] knew Big Meech and he talked about how generous he was. I realized it was on a whole different level than I even knew. Most of us grew up on Scarface and Mafia movies but we never saw ourselves in those movies. This story shows two Black brothers [who] created a multimillion-dollar business [and] gave a lot of people opportunities they wouldn't have had. The bravery, intelligence and ingenuity it took to do that is crazy. It's like we have our own Scarface story now, that's true," Da'Vinchi says.
Flenory Jr. says he is humbled by the response to his portrayal in the movie but his biggest takeaway is the even deeper bond he now has with his father.
"My Dad told me he made his first million at 15 years old, which is crazy. … He always wanted people to know the origin story. … It was always about providing for  family, that's the foundation BMF was built on, it really was about loyalty and family," Flenory Jr. says.
Watch the entire cover conversation here:
Words by Christal Jordan
Photography by Nathan Pearcy Photography
Grooming and glam provided by Enhanced BeUti Bar LLC