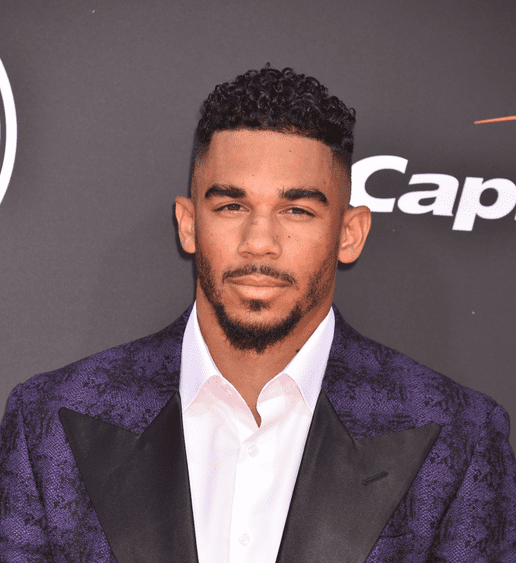 The National Hockey League announced on Oct. 18 that San Jose Sharks forward Evander Kane has been suspended for 21 games without pay for an "established violation of, and lack of compliance with, the NHL/NHLPA COVID-19 Protocol."
The Black hockey player had been investigated for submitting a fake vaccination card to the NHL and his team. The NHL and the NHLPA don't have a vaccine mandate for the 2021-22 season but vaccinated players have fewer restrictions and can play in Canada without undergoing a mandatory quarantine. Kane released a statement to the media and his team apologizing for the violation.
"I would like to apologize to my teammates, the San Jose Sharks organization, and all Sharks fans for violating the NHL COVID protocols. I made a mistake, one I sincerely regret and take responsibility for. During my suspension, I will continue to participate in counseling to help me make better decisions in the future. When my suspension is over, I plan to return to the ice with great effort, determination, and love for the game of hockey," Kane said in a statement released by the NHLPA.
While the investigation was being conducted, Kane also wasn't present during the Shark's training camp and has not played in a game since the season started on Oct. 12. He'll be eligible to play when the San Jose Sharks battle it out with the New Jersey Devils on Nov. 30.
"The NHL has advised our organization that Evander Kane has been suspended without pay for 21 games for an established violation of, and lack of compliance with, the NHL/NHLPA COVID-19 protocols. While we are encouraged by Evander's commitment to moving forward, we are extremely disappointed by his disregard for the health and safety protocols put in place by the NHL and the NHLPA. We will not be commenting further on Evander's status prior to the conclusion of the NHL's mandated suspension," the team explained in a statement on Monday.
The money Kane will be forfeiting will go to the the Players' Emergency Assistance Fund, per the terms of the collective bargaining agreement.