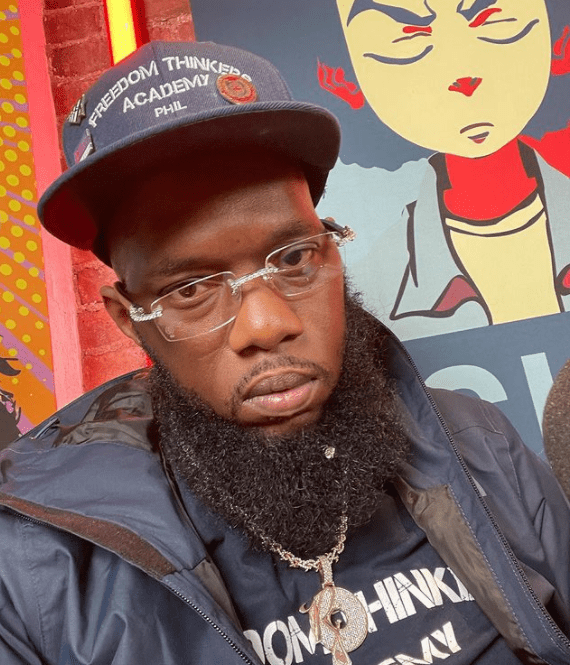 State Property member and former Roc-A-Fella rapper Freeway lost his 21-year-old daughter Harmony this week after she succumbed to cancer. The heart broken father has been sharing memories of his child over the past few days on Instagram and has received condolences from his fellow MCs including Big Boi, Rapsody and Bun B. President Joe Biden, who also lost his son Beau in 2015 to brain cancer, sent his respects to the "Roc The Mic" rapper as well. Freeway thanked the president and shared the letter on Instagram which reads:
"I was heartbroken to hear about the loss of your daughter, Harmony. As we both know, and as I told you when I saw you in Philadelphia last year, there are no words that can ease the pain of losing a child — a part of your soul. Jill and I are standing with you and your family during this difficult time.
"We both know how hard loss is. It leaves a hole in your heart that never fully heals. But as someone shared with me long ago, it's important to find purpose as you move forward. I hope you are able to continue turning your pain into purpose. I know you know this, but Harmony and Jihad will always be with you.
"You've heard me say this before, and I truly mean it — I promise that the day will come when the memory of Harmony brings a smile to your lips before it brings a tear to your eye. My prayer for you and your family is that this day comes sooner rather than later."
Freeway and Biden built a relationship last year when the Philadelphia rapper performed at an event for his election bid. Freeway had just lost his son 20-year-old son Jihan Pridgen last October from complications of accidental drug intoxication when Biden acknowledged the loss during the rally.
"I also want to thank Philly Freeway for being here and performing. I know he's heartbroken about the loss of his son. I know the pain of burying a son and he does too now, unfortunately. It means the world to me he chose to be here because the election is that important," Biden stated last year.
Harmony was laid to rest on Tuesday, Oct. 26. Free also posted a picture of her obituary and the letter from President Biden.