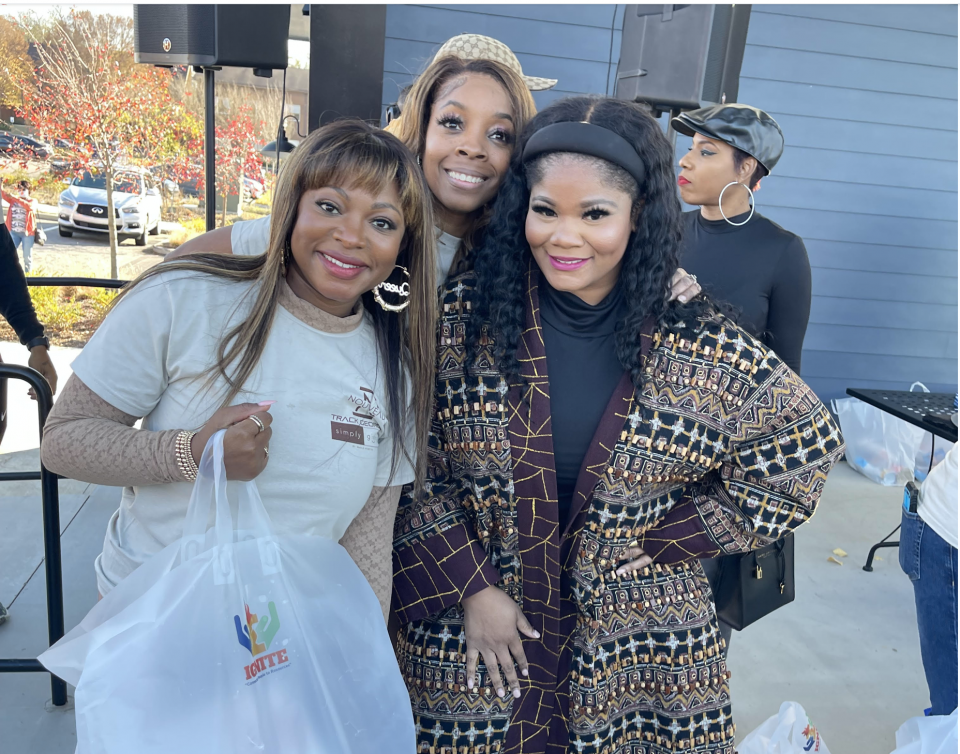 Actress Naturi Naughton and "Real Housewife of Atlanta" Marlo Hampton, participated in the second annual turkey giveaway at Nouveau Bar & Grill's new location in Jonesboro, GA.
Over 400 families started lining up around 1 pm and were jamming to the sounds of DJ Sings as more and more people showed up to receive a free turkey. The giveaway also included a full bag of sides with all the trimmings (canned green beans, corn on the cob, Glory collard greens and a sweet potato pie for dessert.
The event was sponsored by NYAK Cognac, IGNITE College Park Resource Center, Nouveau Bar & Grill, Simply Giving by Marlo Hampton, TRACK Georgia and The Art Department.  Mz Shinekah was on deck for Streetz 94.5 live broadcast.
"This seemed like the right thing to do in this climate when food prices has risen over 34%, and many families are just bouncing back from COVID and simply couldn't afford to have big dinners like they may have in the past."
The giveaway started at 2 pm and the line wrapped around the building spilling over onto West Mill Rd.
There were over 600 turkeys purchased in all. At the end of the evening, the Nouveau team delivered the remaining turkeys to the Jonesboro community.
"My heart became full just being able to be outside again and seeing the joy on everyone's face. Mothers and their children. The elderly and the community of Jonesboro seemed very thankful. It's a blessing to be a blessing to others," said Naturi Naughton.
Check out the pictures from the photo gallery after the break.