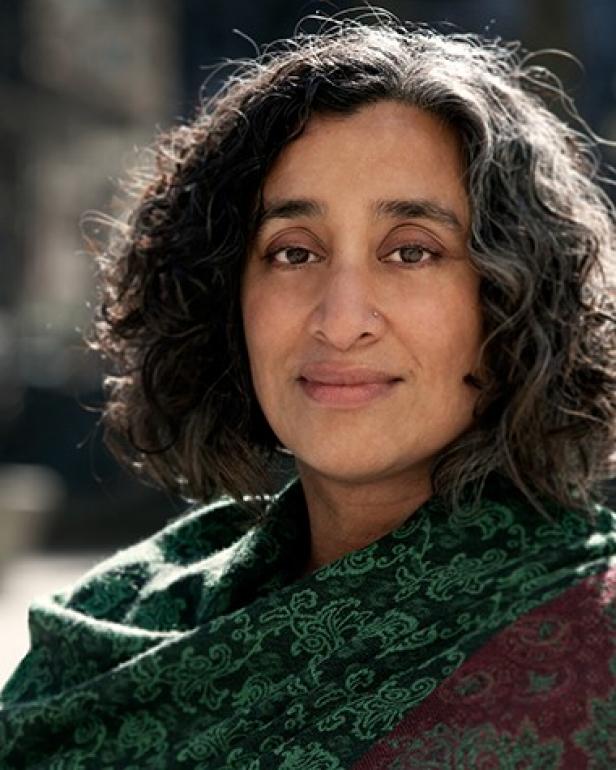 Geeta Gandbhir is a celebrated director and producer who has garnered two Emmys and three Peabody Awards. As an editor, her films have been nominated twice for Academy Awards, winning once.
Gandbhir's latest collaboration, "Black and Missing," is an original HBO docuseries that follows Derrica and Natalie Wilson's mission to bring awareness to missing people of color through their Black and Missing Foundation.
As a woman of color, what does it feel like bringing these stories to light?
The origin of this story actually begins with Soledad O'Brien and her company. I had worked with her on another project called "Hungry to Learn" and after that, we knew we wanted to work together again. Her team is also mostly comprised of women and that meant a lot to me. You don't walk into rooms often and see yourself and your community reflected in that way.
It was her team that essentially made the connection with Derek and Natalie Wilson, who are sisters-in-law and the founders of Black and Missing, an organization based in D.C., which is dedicated to advocacy, and raising awareness around missing BIPOC [folks], [Black, Indigenous, and people of color]. Soledad approached me with this project and said, "this is a series that we want to do, what do you think?" and I was immediately in. I have to say at the beginning of this process I was really ignorant as to the systemic issues that are in place, that keep folks from our communities from being found.
What are the statistics?
When you look at the statistics, particularly when you talk about Black folks, the numbers are really alarming. Although Black folks represent only 13% of the population, they are 40% of the folks who go missing, and then 5% are less likely to ever be found or recovered. So, there are huge disparities in all the systems, the attention that is given, and the treatment of the cases of missing people of color.
How did Black and Missing come about?
We were provided with families who were still seeking their loved ones, some after a year, two years, some after 10, 11 years. It seems crazy, but I think the most challenging thing around folks who go missing is that unless you can prove a crime was committed, it's not seen as a crime, particularly with adults. So, the challenge immediately for law enforcement — and for the media — is how do you present the urgency of the story? The late, great Gwen Ifill coined the term "missing White women." Interestingly, when a young White woman, "lovely to look at" [goes missing, the response] becomes hysterical.
However, alarming numbers of BIPOC people go missing every day. Women go missing at a rate that is incredibly high. Women are more vulnerable in some ways and yet the same attention is not given to them, but not just by the media, but subsequently, the police, and even the community. Unfortunately, we are often criminalized in the media and blamed for falling victim to certain crimes.