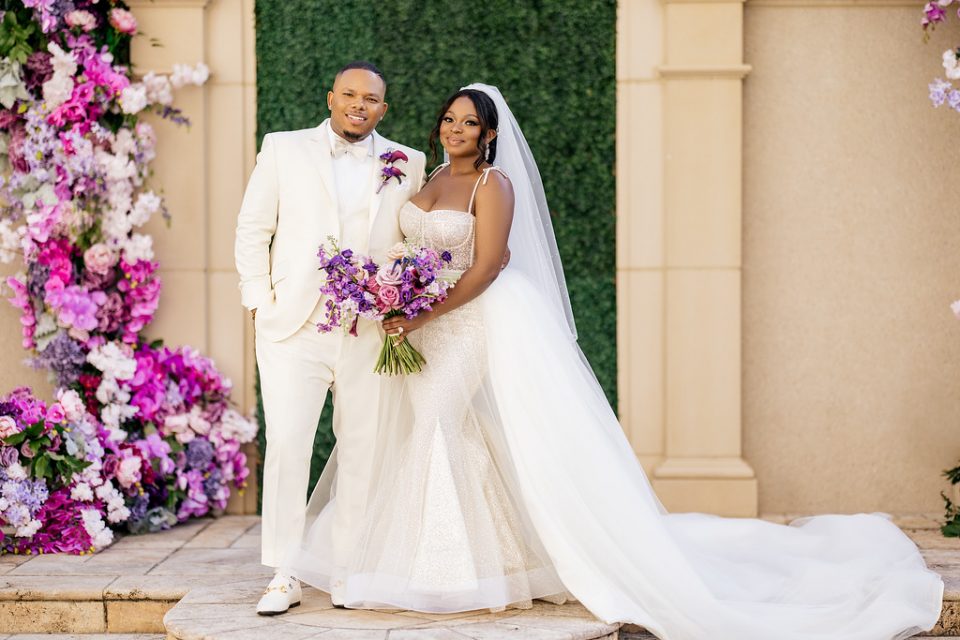 Spring is a time of new beginnings when love is in the air and hope springs eternal. For Two Lewis and Naturi Naughton, it also marks the union of the "real power couple" who were wed on April 2, 2022. The pair, who met through Naughton's TV husband,  Omari Hardwick, wed in a royal affair with several majestic moments such as a performance from '90s R&B prince, Tevin Campbell, and bridesmaid, La La Anthony catching the bouquet. Known as a prominent Atlanta businessman, Lewis has several ventures at which he excels in his own right.
During rolling out's recent chat with the groom, Lewis talked about his role in planning the nuptials, his storied career outside of the entertainment industry, and lessons he has learned thus far.
Congrats, Two, on becoming one with Naturi  Let's highlight the Black vendors from your wedding.
Akeem killed the decorations. Elly B was our wedding planner and she killed it, man, it was just great all over. StanLo killed the photography. Oswald Boateng, he killed my suit. He did some fabulous things with the white on white that you wouldn't even really know. I designed the groomsmen suits myself with Styles by Trey, and Foster Lewis was one of the photographers and videographers as well.
What else did you help with during the planning? Did you and Naturi
 have some conflicts?
I know technically it's our day, but it's her moment. I took a lot of guidance from Elly and Naturi, and did a lot of research. I was in it from the beginning to the end, except for her dress and bridal stuff.
You're originally from Atlanta, you've been in the entertainment industry and you're also in the fintech space with Credit Rich, the first Black-owned company to partner with a major credit bureau, Experian. Tell us about it.

Entertainment always sticks out to people, but my goal was never to be in entertainment, my goal was to add value to the world. At
Owner's District Management Agency, we manage a lot of different entertainers and artists even some athletes now. I also have my nonprofit, One Track, and I've been doing that for about nine years now, I'm really passionate about helping the kids. I also have a trucking company that I started during the pandemic. Me and Naturi also started focusing on financial literacy and building our communities; that's kind of how we ran into Angel Rich, and we started Credit Rich.
Credit Rich basically takes your loose change and lets you pay off your debts with it. S
ay you spend $100 and 89 cents, and that 11-cent difference goes to your bills. We also put [an] Experian boost inside of the app to help you boost your credit score.
Give one gem of wisdom to couples who are headed to the altar.
I would tell all men, "make sure that you help with the planning don't leave that pressure to her. If you can, hire some assistance as well. Make sure you go to couples therapy and therapy by yourself."