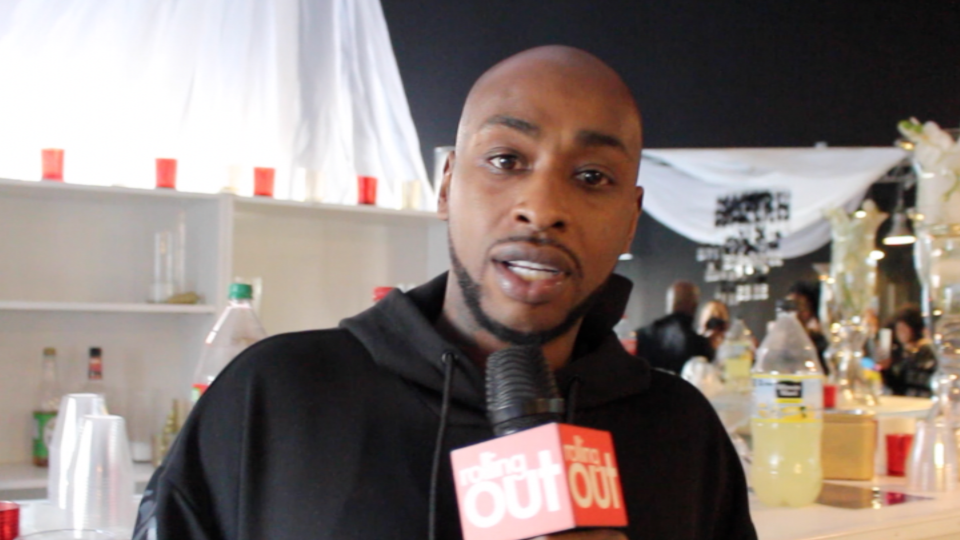 Ceaser Emanuel, who became a pop culture sensation after founding the Black Ink tattoo franchise that was turned into a popular reality show, has been fired for allegedly being captured on video beating his dogs, according to media reports.
The neighbor who lives next door to Emanuel, who is known simply known by his first name, Ceaser, reportedly recorded the TV star on their doorbell cam, although the person's face is not visible. faceis not. It showed a man allegedly throwing one dog and hitting another more than once with a folding chair. The dog limped away after the beating. The neighbor reportedly sent the video to Gossip in the City, which published the footage that quickly went viral.
https://twitter.com/GOTCITYTEA/status/1539645914003828736?ref_src=twsrc%5Etfw%7Ctwcamp%5Etweetembed%7Ctwterm%5E1539645914003828736%7Ctwgr%5E%7Ctwcon%5Es1_&ref_url=https%3A%2F%2Frollingout.com%2F2022%2F06%2F23%2Fblack-ink-crew-star-ceaser-accused-of-abusing-a-dog-video%2F
A spokesperson for the VH1 network that is airing the show "Black Ink Crew" told TMZ that they were "appalled" by the video.
"We have made the decision to cut ties with Ceaser Emanuel from 'Black Ink Crew New York.' Since next season was close to finishing production, this decision will not impact the upcoming season."
A former employee of Black Ink who once starred on "Black Ink Crew," Donna Lombardi, reposted the video for her two million Instagram followers and demanded that he be prosecuted.  
"I don't even get into the life of this man, but this video made me so upset," Lombardi said.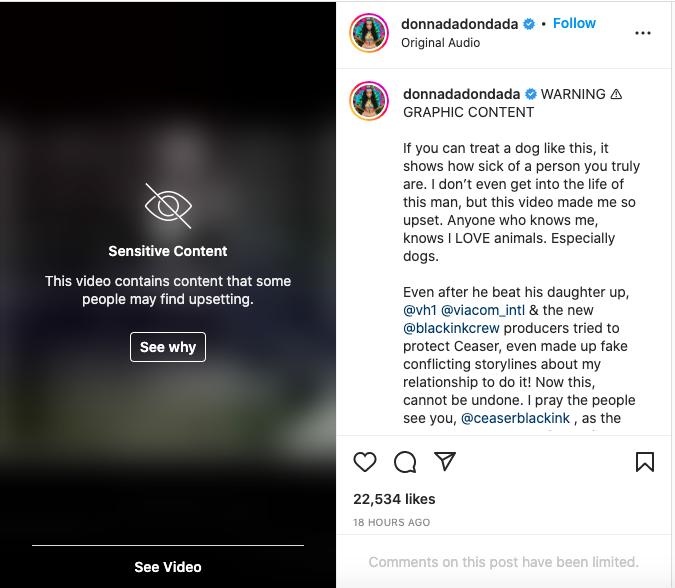 Lombardi also tagged VH1 in her posting and demanded that Ceaser be canceled. "I pray the people see you, @ceaserblackink, as the monster you are," she wrote.