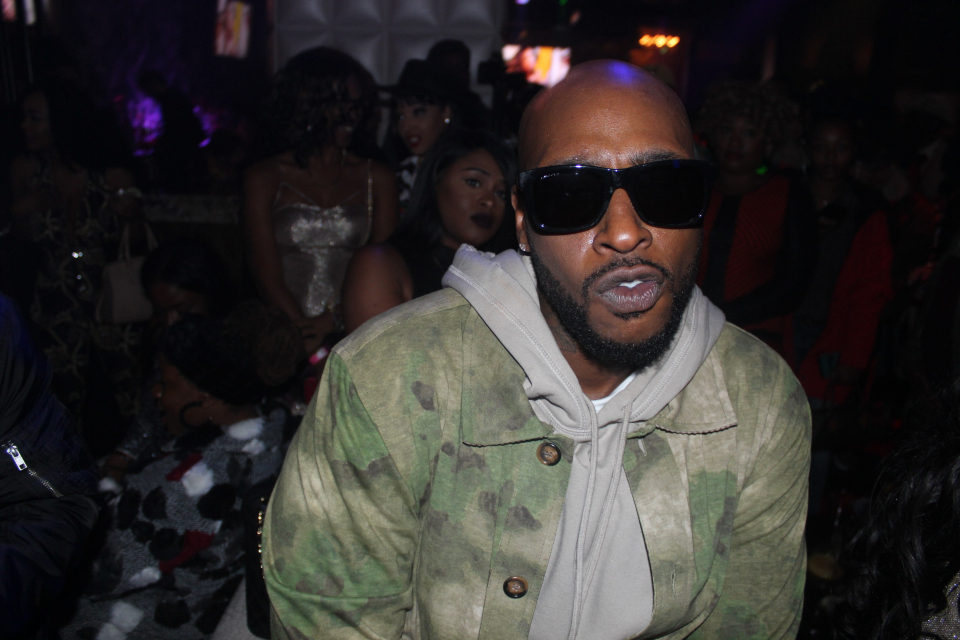 Ceaser Emanuel, the famous founder of the Black Ink tattoo franchise and successful reality show series, is on the hot seat after being accused of abusing his dog in a violent video that has gone viral.
Though Emanuel's face cannot be seen in the video, the neighbor who recorded it on his door cam allegedly confirmed that it was him, according to The Shade Room and Hot New Hip Hop. They credited popular blog Gossip in the City for posting the video first.
https://twitter.com/GOTCITYTEA/status/1539645914003828736?ref_src=twsrc%5Etfw%7Ctwcamp%5Etweetembed%7Ctwterm%5E1539645914003828736%7Ctwgr%5E%7Ctwcon%5Es1_&ref_url=https%3A%2F%2Fwww.hotnewhiphop.com%2Fceaser-emanuel-accused-of-animal-abuse-after-disturbing-video-surfaces-news.153982.html
Emanuel, 42, who was born David Emanuel, but now goes by the mononym Ceaser, has not spoken publicly regarding the authenticity of the video.
However, former "Black Ink Crew" star Donna Lombardi immediately pounced on Ceaser and demanded that charges be filed against her ex-boss. 
"If you can treat a dog like this, it shows how sick of a person you truly are. I don't even get into the life of this man, but this video made me so upset. Anyone who knows me, know I LOVE animals. Especially dogs," she roared to her two million Instagram followers.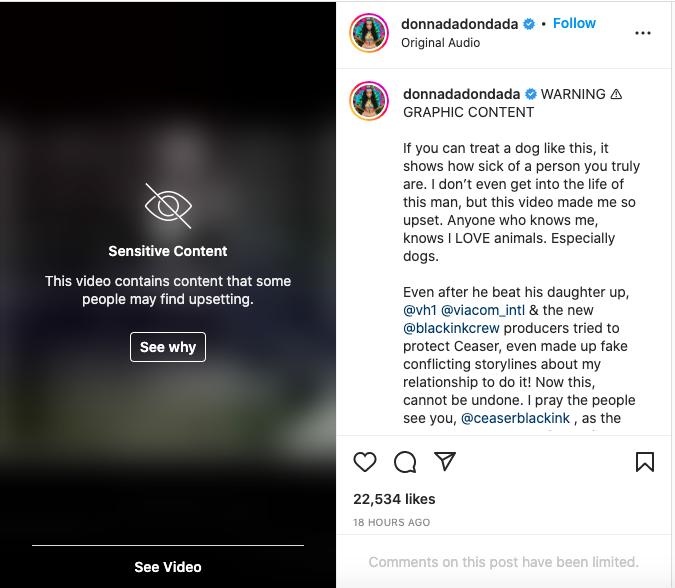 She also referenced that Ceaser's alleged domestic troubles to try to show a pattern of violent behavior. In January 2021, Ceaser was accused by his daughter Cheyenne of beating her in 2021. Ceaser's ex-girlfriend, Crystal Torres, who is Cheyenne's mother, also substantiated the daughter's account on her IG account. 
Ceaser, however, filed a lawsuit in May 2021 accusing Torres of defamation of his character with inflammatory lies that cost him sponsorships and the temporary cessation of the filming of the "Black Ink Crew" reality show.