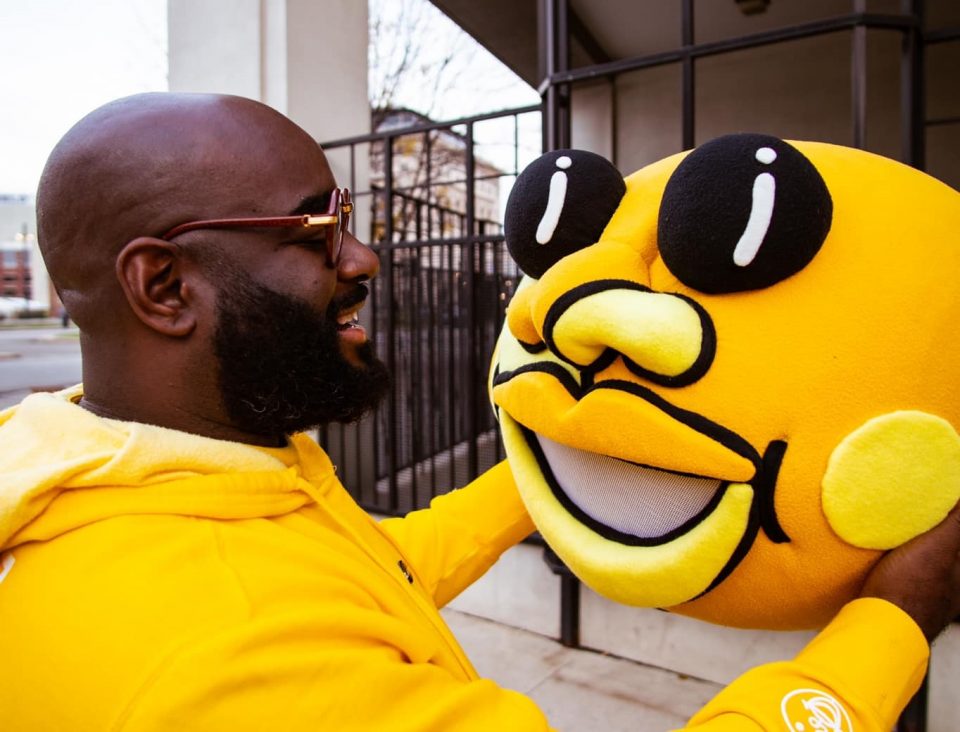 Phil "Fresh" Simpson, an irrefutable force on the Detroit arts scene, opens his first solo exhibition in four years at CHROMA Detroit on Saturday, July 30, 2022.
Also known as the Chief Smile Guy, Simpson began developing the Smile Brand in 2012, after the closing of his first retail establishment — Freshman Clothing Store — where he and business partner, Eric Lowry, hosted space for creatives and sold their streetwear and art for two years. He began developing his vivid signature smiles, not only to uplift his own spirits after the store's closing, but to spread optimism and hope throughout the city. This is not a gimmick for Simpson, however. A father of reinvention, the power and positivity of the smile are not only thematic in his art but embodied, in technicolor, in his every day life.
The smiles became the focus of a pop-up shop located within The Baltimore Gallery, which Simpson ran from 2015-2019 to showcase and support local talent. And, since the closing of the gallery, Phil's smiles have continued to blanket and enliven the city, showing up in murals, apparel, products, and individual works of art. They are iconic at this point; symbolic of the artist's clear intention to promote the belief in optimism and embrace Detroit's great diversity.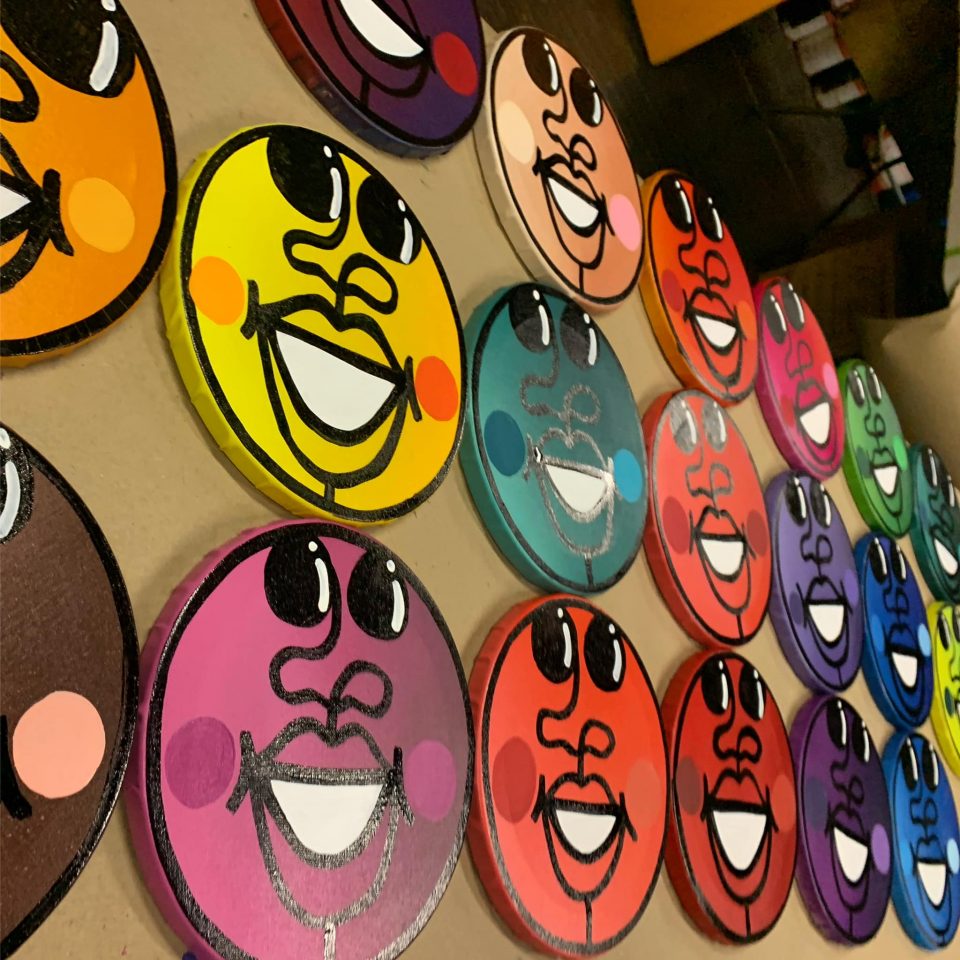 Last year, Simpson was commissioned to design the mural for the basketball courts at downtown's Monroe Street Midway. In 2021, he was also commissioned by Rocket Companies to develop a mural for downtown Detroit's Broderick Towers. And, on June 17, 2022, a dream came true when Simpson opened The Smile Store within Neiman Marcus at Somerset Mall.
The July 30 exhibition will feature about thirty of Simpson's works and marks the first public use of the venue's ninth floor exhibition space. "The last three to four years I've had a ton of public art projects and murals but this is my first time in a while putting together a body of work with goals of showing together at once," Simpson shared. A retrospective of sorts, the exhibit promises smiles galore along with new work, paintings on canvas, new portraits, abstracts, and a few custom pieces on wood. "I've grown so much as an artist, as a man, in the last four years," Simpson adds. "I'm very excited to show people what I've been working on."

The exhibition's title — "OH WHALE" — can't help but evoke Simpson's Broderick Tower mural, which was met with some resistance when it hid the Whaling Wall (mural) that has existed on the building for more than 20 years. An agent of kindness and, of course, smiles, Simpson still declines to feed into the chatter. He is simply counting his blessings and grateful to inject a larger-than-life and much-needed dose of cheer in not one, but two, prime downtown Detroit locations.

"OH WHALE," a fine art exhibit by Phillip Simpson, opens on Saturday, July 30, 2022 from 5:00 pm – 9:00 pm at Chroma Detroit. The artist asks you to simply "bring your smiles and your good energy." Follow @artbyphillipsimpson @thesmilebrand. Chroma Detroit 2937 E. Grand Blvd., ninth floor.
Photo Gallery Credit: Lunar Haus and Phil Simpson where noted