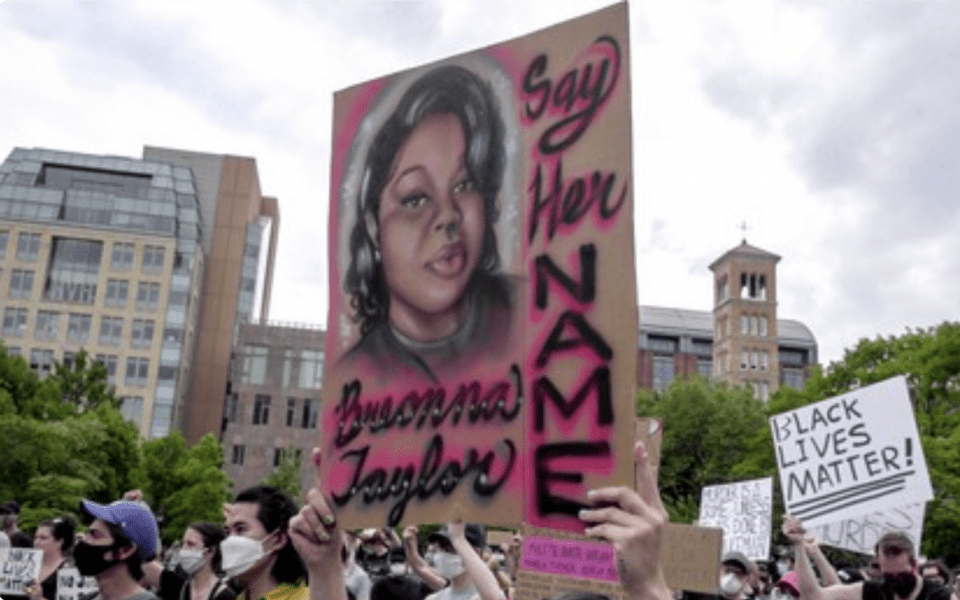 The National Council for Negro Women, Inc (NCNW) is relieved to learn that Attorney General Merrick Garland, Assistant Attorney General Kristen Clarke and the United States Department of Justice have charged four officers with federal civil rights violations in the death of Breonna Taylor. We all recall the horror we felt when Louisville Kentucky police officers fatally shot Ms. Taylor while attempting to execute a warrant to search her residence. The investigation later revealed that the person sought in the warrant did not live with Taylor and that the Louisville Kentucky police officers procured the search warrant with false information.
Two years ago, Taylor's death sent shock waves throughout the nation, particularly among activist circles of Black women. The failure to hold the officers accountable for her death reinforced the feeling that the life of a Black woman is of marginal value. Protests, pickets, calls and letters did nothing to move Kentucky Attorney General Daniel Cameron, who is Black, to action. We were dispirited at the thought that once again justice was not only delayed, but denied.
According to Attorney General Merrick B. Garland, the four officers lied to obtain the search warrant. The officers are  accused of violating Taylor's federal civil rights, and that those violations resulted in Taylor's death.  For many people, including Black women, Taylor's death was personally hurtful: she was at home, she was hard-working, she was not dealing drugs. She did not deserve to die.
We often hear the saying, "elections have consequences." Today's indictments serve as a reminder of the power of the right to vote. The American people are often cynical about the power of government to do good. In the face of false claims of election fraud, failure to protect voting rights, failure to reform police practices, failure to regulate assault weapons, failure to protect the sanctity of one's health, it is tempting to give up hope.
But today, we are reminded that we have powerful tools at our disposal. Elected officials can and do appoint prosecutors, investigators and judges who believe in justice and democracy. As we head into this election season, be encouraged and know that your vote has power, your voice has credibility and your life has value.