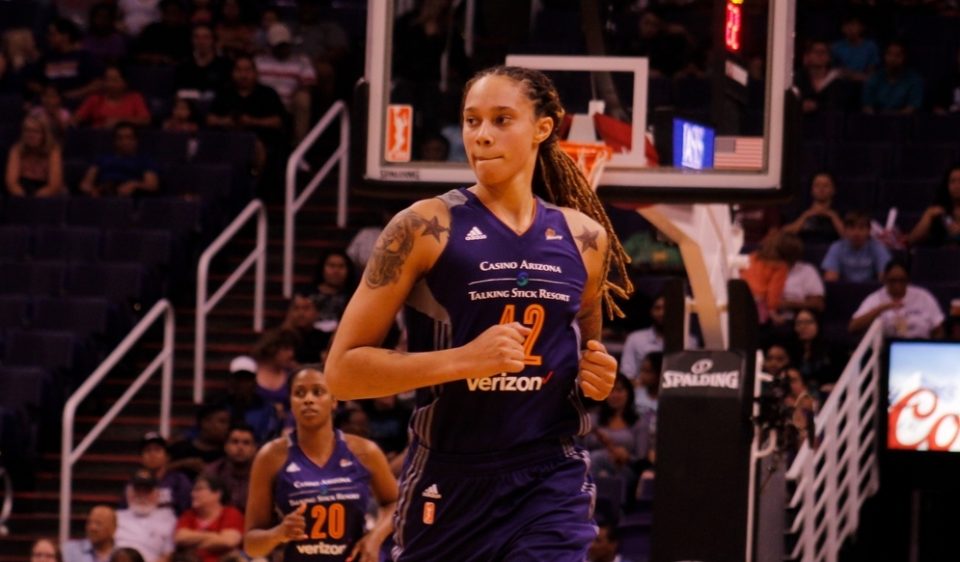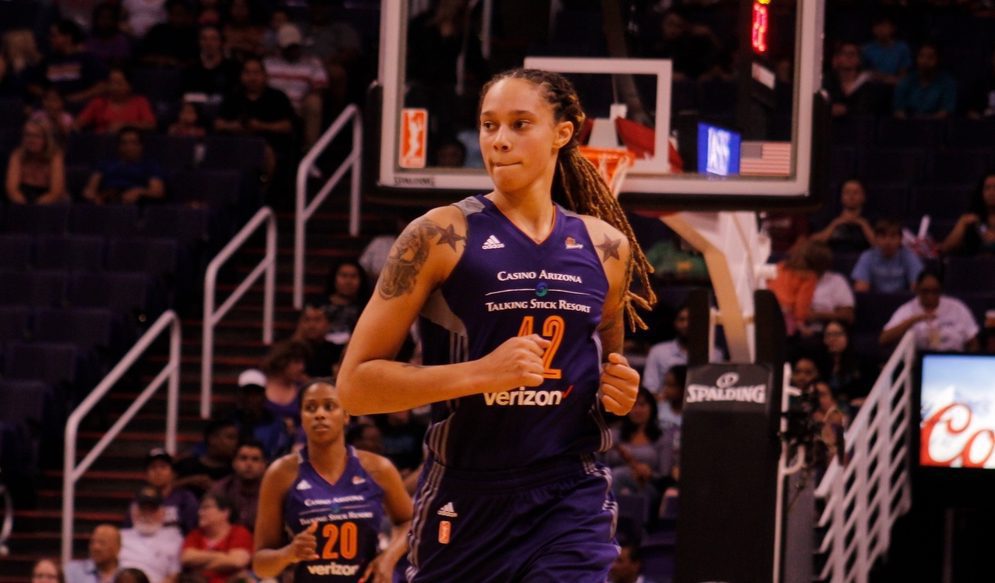 Comedian Michael Blackson, famous for his irreverent takes on popular culture in the past, got some blowback for what is considered an inappropriate and vulgar joke about pro hooper Brittney Griner, who is imprisoned in Russia.
Griner, a superstar for the WNBA's Phoenix Suns, was convicted and sentenced to nine years in prison for possessing vape pens containing traces of cannabis oil. She was detained at the airport in February 2022. Though there are diplomatic negotiations underway for a prisoner swap to free Griner, she has been nevertheless sentenced to hard time in a penal colony in the interim.
Blackson tried to bring levity to the somber situation with this first joke.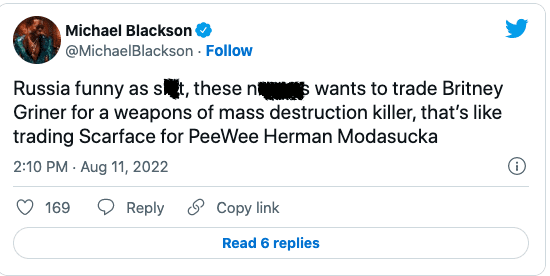 But it was Blackson's reference to wanting to be the first one to have sexual relations with Griner, who is married to a woman, that rubbed some fans the wrong way.
Despite the ferocity of the reactions, Blackson said he remains unbothered by fan discontent due to the fact that he believes he has a strong relationship with the Olympic gold medalist.
Terrible thing to state. Just be quiet if you have nothing uplifting to say about a black woman whose life could end at any moment due to a political decision made by white people.

— shh… Beyonce is singing hunny (@ShugoFlex) August 12, 2022
Another Twitter user called Blackson a "f—in pig,"
A third person asked: "Between him and Lil Duvall [sic] can we cancel all of these corny social media 'comedians.'?"
Finally, after the incoming fire became too intense, Blackson fired back on Twitter to tell everyone to chill out.
BG is my homie and she has a great sense of humor, met her 5 yrs ago and we've been cool since. I know she's getting out soon that's why I'm joking so ya need to stfu Modasuckas pic.twitter.com/TgeqZDMDNd

— Michael Blackson (@MichaelBlackson) August 12, 2022
Much like legendary laugh producer Dave Chappelle, Blackson defiantly announced that he refuses to be censored just because some fans' sensibilities were rankled by his quirky humor.
I don't care how soft ya want comedians to be I'm not changing for no one, I make fun of any and everyone. I know this can never happen to me but I need ya to lighten up Modasuckas

— Michael Blackson (@MichaelBlackson) August 13, 2022