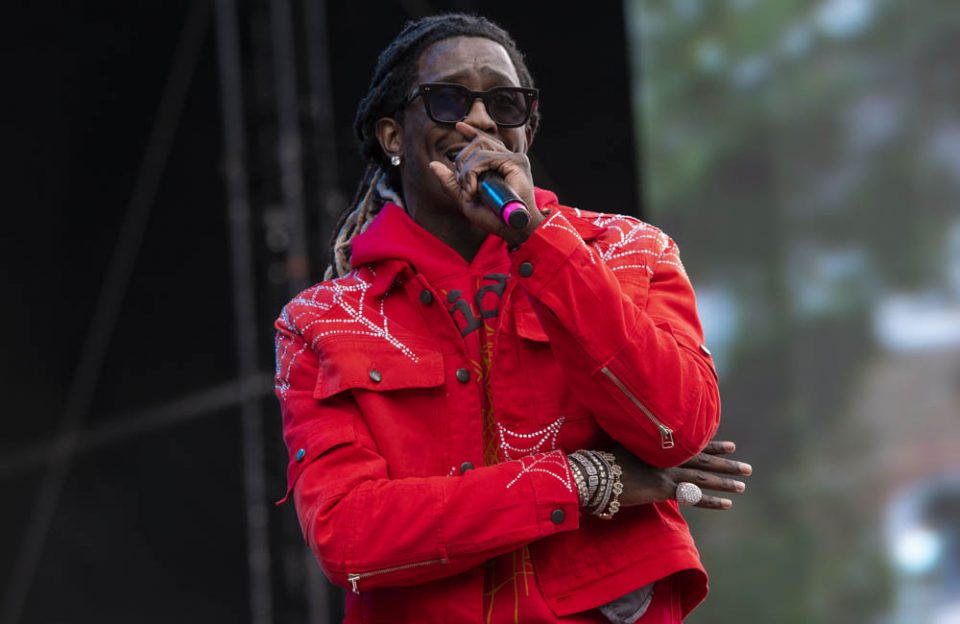 Atlanta rappers Young Thug and Gunna have been locked up since May for RICO charges, and it's been that long since the two have been able to speak to each other.
On Aug. 18, Thug and Gunna appeared in court via satellite for a pre-trial hearing for their upcoming RICO trial and were able to embrace each other.
Young Thug and Gunna talk to eachother for the first time since their arrest on May 9th, 2022. pic.twitter.com/pl8cHNwWaA

— Everything Georgia (@GAFollowers) August 18, 2022
During a break, the two rappers engaged in a conversation.
"You good," Thug asked Gunna over the video. Gunna replied "I'm good, my brother. You good?"
"You done lost a little bit, ain't 'em," Thug asked, referring to Gunna's weight. After a while, someone in the courtroom interceded and stopped the conversation.
"Sergio, your audio is on, by the way," someone says. Another voice then says, "Jefferey, I don't believe you are muted, either."
As people began to leave the courtroom, the two begin to talk again and a woman in the courtroom tells them they are being recorded.
"Hey, you guys. Everything you all are saying is being recorded," the woman says. "Don't laugh. Don't talk to each other. Pretend you are not here. Don't say anything."
A Georgia judge denied Thug bond once again during the hearing.