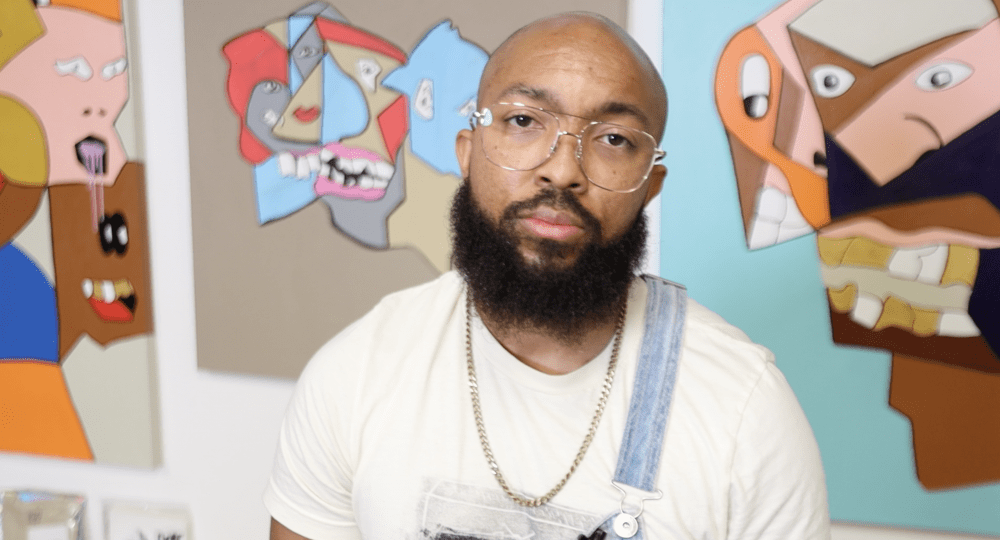 Making Smoke Company and Dutch Masters held their Making Smoke Master Class on Aug. 19 at the Tiny Arts Gallery Penthouse and rooftop in Los Angeles. The Master Class featured an artist showcase and artist talk with several renowned artists in the area, including Medium Rare Chicken, Trokon V, VMR.3, Tray Lee, and Augie Ray.
LA artist Augie Ray spoke with rolling out about how he's making smoke in the city.
What have you enjoyed most about mastering yourself?
I feel like art has given me the ability to be myself when I felt like for a long time I really wasn't myself, in the sense that I was just trying to follow a trajectory. It's all about finding your own unique pattern and your own unique way of expressing yourself. I think within mastery it's about mastering your inner self. How do you differentiate your art from everybody else's, or are you trying to fit in? Growing up, I always tried to fit in, and these days I don't care about fitting in. I'm cool with being different. I'm cool with having my own perspective, and being okay with offending someone if they don't stand by my position.
How important is 'access to art' to you?
I think that art can take you places that you've never thought you would get to. I've been able to go to Barcelona, I've been able to go to all of these places in the world because of art. I think that given any person's situation, we only live within a bubble of our area, and a lot of people don't grow out of their area. The only way to get out of your area is to immerse yourself in art. I think that it's way more than money, which is why I think that they started removing art from schools because people were transcending very fast. Like this guy went from lower income to higher income because he involved himself in the arts. I'm not trying to have a conspiracy, but I definitely think that for people of color, that's huge.
Why do you use so many materials to express yourself?
The most interesting art is the art that's not perfect, but it's something that is more so, "Hey, I took something and I recreated it in my image." I believe that getting into all different forms is subjective because what makes Canvas better than any other thing to us? Is that based on the structure, or is that based on what you believe?