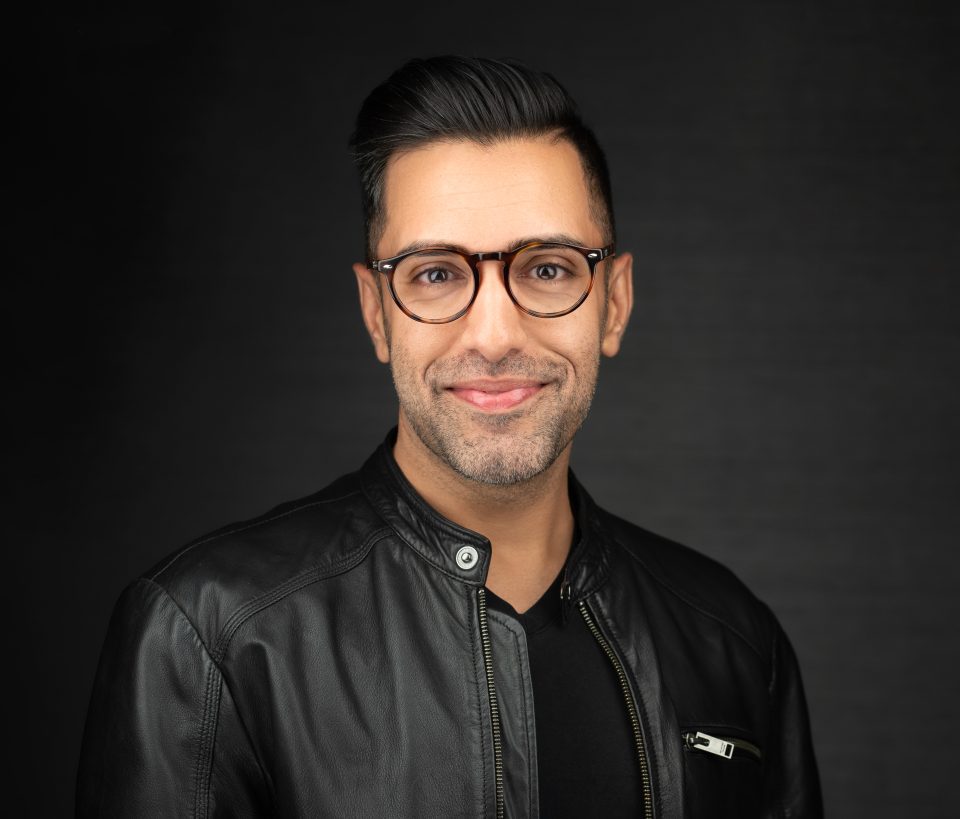 Sufyan Sohel wants to inspire people to become change agents in their communities.
He's the host of a new show on Chicago's community access network, CAN TV, that features good news about organizations working to address challenges facing Chicago's people and neighborhoods. The show, "Change Agents," will air every Thursday at 7 p.m. CT on CAN TV 19 and online.
"Media tends to focus on the dramatic stuff, and if there's good news it's just a short segment," says Sohel. "Why don't we create a show where each week we can highlight the good that's being done?"
Sohel's advocacy goes deep. When he's not in front of the camera, Sohel is the deputy director and general counsel for CAIR-Chicago, a nonprofit that advocates for and protects the civil rights of Muslims and other marginalized communities facing hate and discrimination. He's also a commissioner on the Cook County Commission on Human Rights. He grew up in the Chicago suburbs and after college moved back to the city, wondering what kind of impact he could have and what he could do to contribute to the city and its communities.
As part of his work, Sufyan learned there are a lot of small non-profit organizations and individuals in Chicago that do great work and don't have a platform to speak about it.
"Some of the start-ups and community-based organizations, even those living in the community sometimes don't know the organizations are there offering services for them to utilize," explains Sohel.
Early episodes of "Change Agents" will focus on critical issues such as food insecurity, domestic violence, and mental health.
"We can discuss a problem facing Chicagoans that many may not know their neighbors are experiencing like food insecurity or mental health issues. Then we amplify the work and the voices of the organizations and leaders working to make a difference," he says.
Each episode has three parts. First, an expert spotlights an issue and helps explain the impact. Then Sohel brings in community organizations working to solve the problem and do good. Finally, he highlights change in action – an individual doing work on the issue – to inspire viewers to know they can go out and make a positive impact as well.
"If we offer people weekly programming about what their neighbors are facing and who's looking to solve these issues, it may energize them to realize that we don't live in our own bubbles. We're part of a larger community," says Sohel.
The show is part of a new signature programming block launching on CAN TV this month – five new programs airing weeknights at 7 p.m. CT. The shows are a mix of interview and conversation formats featuring local news, culture, politics, and community leaders all hosted by Chicagoans and featuring stories about Chicago.
For more information, visit www.cantv.org.