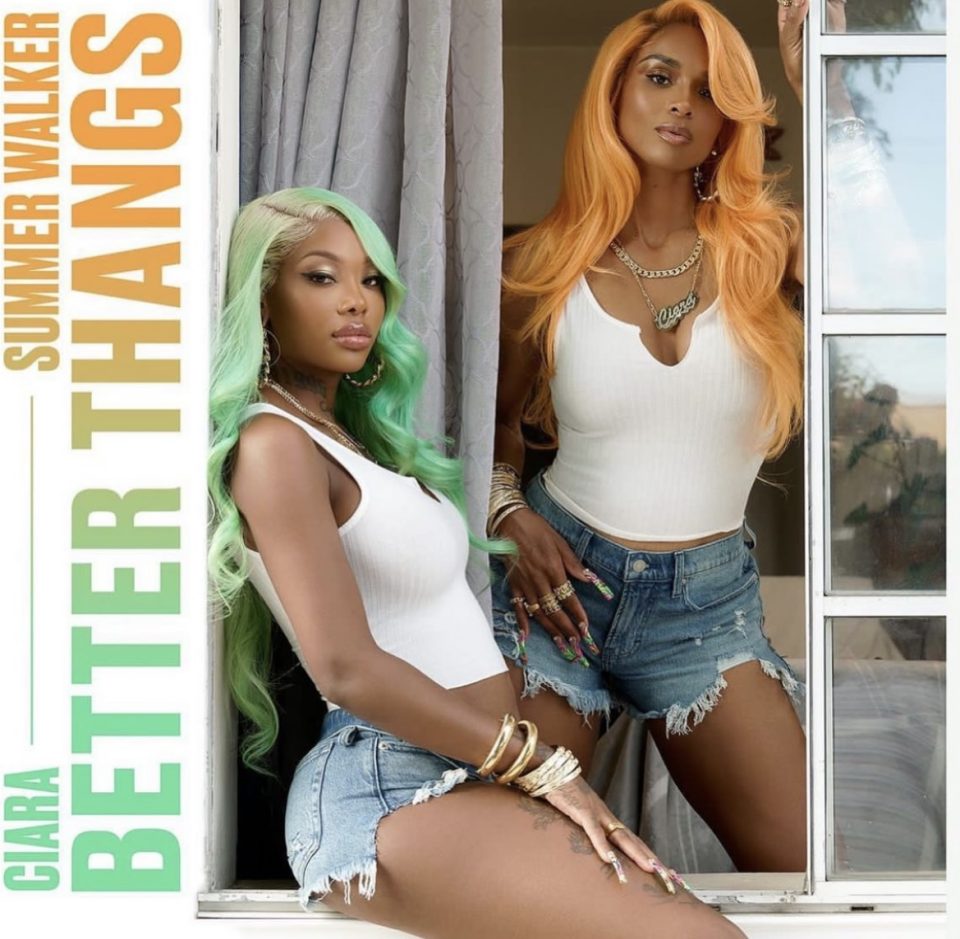 Ciara and Summer Walker are collaborating again, but this time not for "Ciara's Prayer," instead the song will be called "Better Thangs." The duo recently dropped the cover art for their new single on which features the singers donned white tank tops and cut-off denim shorts as a fun way to say goodbye to summer.
Of course, fans are not sure what to expect with Ciara's hip-hop and R&B style along with Summer Walker's melodic R&B style. Although what fans can expect are more answers on how to pray for the right man or how to move on to better things.
With cuddling season around the corner, most music lovers appreciate the slower laid back songs, but it appears as if Ciara and Walker will give us something to enjoy during the colder months too.
Both mothers have dealt with toxic relationships in the past, but have moved on to healthier spaces in life. "Better Thangs" will also shed light on the singer's journey and growth personally and professionally.
Ciara has been in the news multiple times for her amazing relationship with her husband, Russell Wilson, which caused Walker to feature Ciara on her song called, "Ciara's Prayer" back in 2021. Since then, Summer has found peace and love with her boyfriend, LVRD Pharoh.
It's clear Ciara's prayer works, but we are hoping "Better Thangs" will also bring the heat. The single is set to be released, on Sept. 30.
Listen to Ciara's Prayer below.