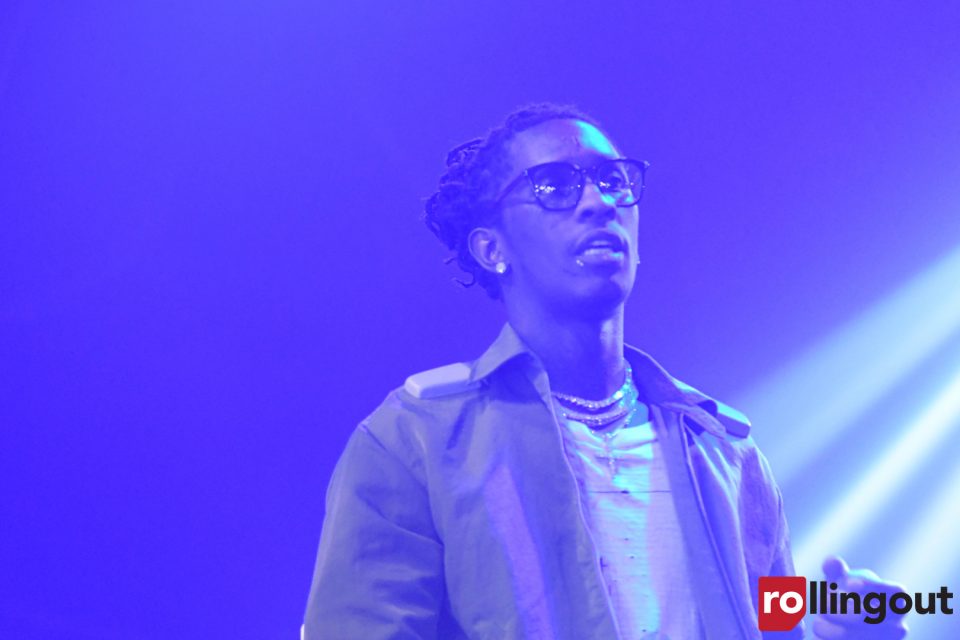 A seventh person in the Young Thug RICO case struck a deal with Fulton County prosecutors while saying Thugger paid him to lay low after his associates allegedly killed a rival gang member.
Antonio Sledge, who is known on the streets as Young Tounk, was given a 15-year probation sentence in exchange for pleading guilty to conspiracy to violate the RICO Act and possession of a firearm by a convicted felon, according to the Atlanta Journal-Constitution. 
Sledge will also be forced to take the stand to testify against Young Thug, whose real name is Jeffery Williams, if the need arises. However, the newspaper added that Sledge possesses the right to exert his 5th Amendment privileges if he chooses.
Sledge admitted to the judge that he heard that other associates of the YSL had met at a restaurant to discuss killing rival gang member Donavan Thomas Jr. at the behest of the YSL. Thomas was later gunned down on McDaniel St.
In even more damaging testimony given to prosecutors, Sledge reportedly pinpointed the two gas stations that the YSL used to sell drugs. Sledge also admitted in court that he appeared in a music video hiding the gun that he used in a drive-by shooting of a rival member.
Prosecutors already suspect that Sledge took part in the famous April 2022 stabbing of another rapper, YFN Lucci, who was jailed in 2021 on similar charges. Investigators believe that he and another man sought to get Young Thug's permission to carry out the hit against Lucci.
Even though Thugger's situation is looking more grim by the day, he did score a victory when the judge ruled that the items that police confiscated out of his home during a 2015 raid cannot be admitted in the upcoming January trial.