This Sisters with Superpowers story is sponsored by Chevy.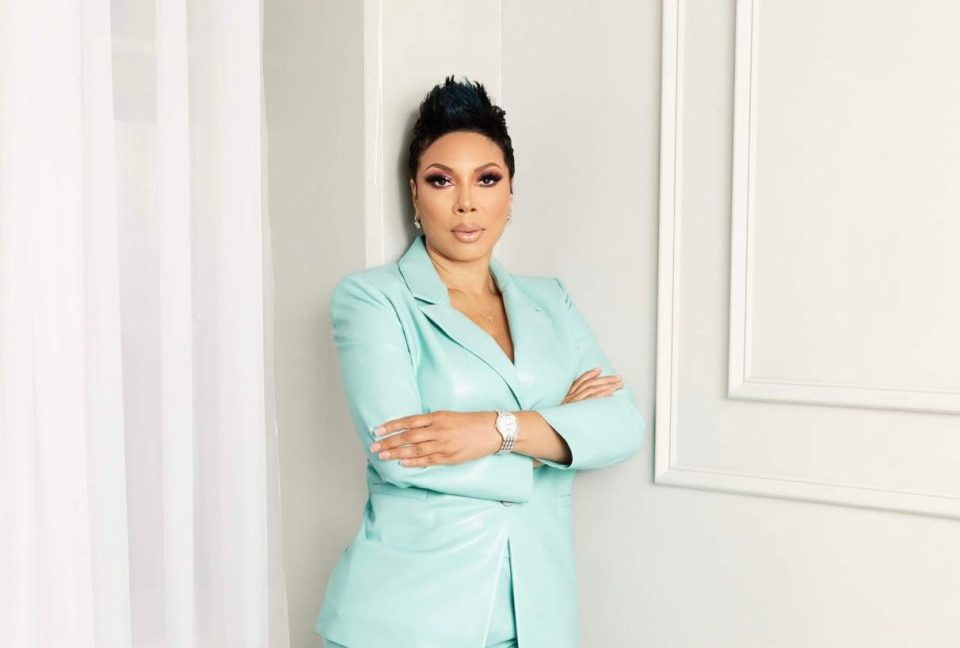 Like many women, Chanel Scott found herself struggling through the often murky waters of dating as a young, accomplished Black woman. Talking with other friends and co-workers, Scott realized many of them were having the same issues and were unsure about their approach when it came to the opposite sex. Instead of focusing on her frustration, Scott decided to create an opportunity for men and women to discuss their differences and find common ground. Scott's dating and courtship dilemnas birthed a relationship platform titled CheMinistry.
"I've always been transparent about my own relationship issues and the areas where I struggled. This ministry came from my own need to understand and to want to help others that might be having similar experiences to what I was dealing with. This was an opportunity for me to heal and learn and potentially help others do the same," she says.
At first, CheMinistry was a panel-driven event featuring local influencers and relationship experts. Scott funded the events entirely herself and hired a publicist to help her book talent. She infused her Christian background into the pop culture conversation honing in on controversial dynamics between Black men and women. It wasn't long before more popular influencers, reality stars and celebrities were requesting to join the conversation and Scott realized her panels were growing into a platform.
"At first it was challenging booking talent, but I stayed consistent and people started becoming more familiar with the name," Scott says.
The conversations started gaining momentum and then bigger names were reaching out asking to be featured on the platform. Scott ensured her panels were always equally focused on both the male and female perspective.
After suffering a setback during 2020, Scott decided she wasn't going to abandon her purpose and relaunched with a physical event in 2021. Fans of the platform came out to support the effort in record numbers and Scott knew it was time to push harder. In 2022, Scott got the attention of Fox Soul and was offered her an opportunity to bring CheMinistry to a global audience on the network. After barely seven months on Fox Soul, CheMinistry is the No. 1 relationship show on the network and continues to break records.
What is your superpower as a Black woman?
As a Black woman, I am indestructible, I am indomitable. I am fierce, focused and ready for every challenge. My super powers or fundamental principles that I'm guided by — preparedness, consistency and determination — gives me clarity when facing an unclear future, and patience when I get anxious about life circumstances. These principles affect my worth and remind me that I'll always be enough.
What is your proudest career achievement?
My proudest achievement to date would be signing the Fox Soul deal to have CheMinistry featured on a major TV network. I'm looking for further the brand to even greater heights in the new year.