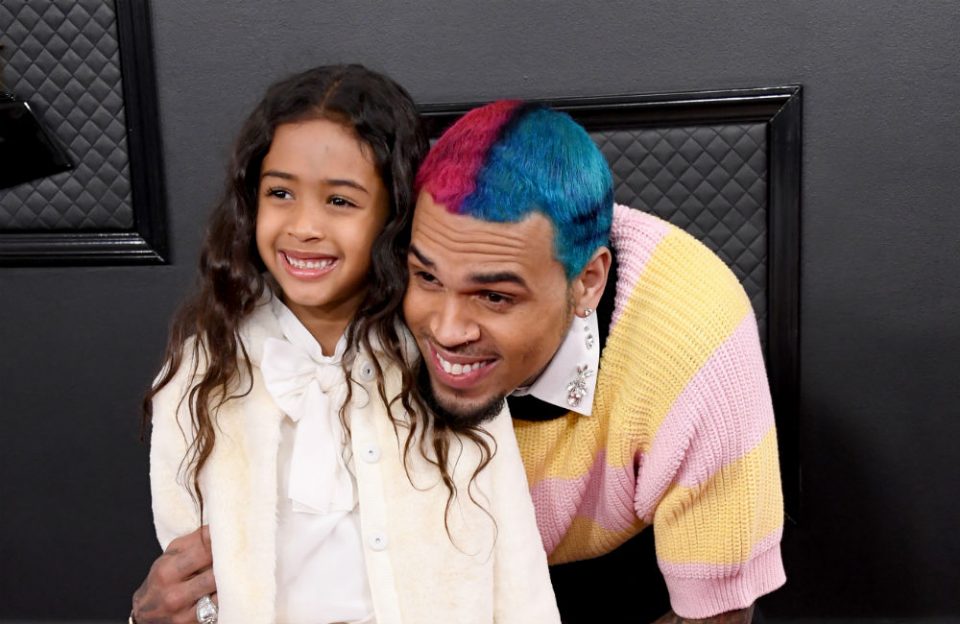 When it comes to dyed hairstyles, women are not the only ones rocking vibrant hues in their hair. More men are now starting to join in on the fun.
Different colored hair can make someone stand out, add a creative touch, or even be seen as a form of personal and artistic expression. Oftentimes, men may be more apprehensive about trying different hair colors and would rather stick to more traditional looks.
Men's Health shared an interesting viewpoint stating, "There is no shame in dying your hair, it's a personal choice after all, but there are some things to take into account. Like, are you going to go see a professional colorist or do it at home?"
Whether you choose to see a professional or do it yourself, here are five male celebrities that can help inspire your next look.
Magenta and turquoise duo-tone
Chris Brown is not only known for his music, but also for his visual art. This is why it comes as no surprise he would rock an artistic hair look like the one pictured below. A duo-tone hair color shows the bold creativity within.
Re-create this look at home with the Black-owned hair color company Calore Color which specializes in vibrant colors.
Redhead
Usher has dyed his entire head red and the waves are still showing. He has always been known as a talented guy with tons of charisma, and this hair color makes him a complete stand-out. It seems that along with dying his hair he also continues to take excellent care of it.
Re-create this look at home with Black-owned hair color company Gemini Naturals, which specializes in vivid color, but is also designed to keep hair healthy.
Honey-blonde
Tyler the Creator has always been known for his bold personality and abstract approach to music. He never fails to also express that with his image. This honey-blonde natural hair look reflects his unique and authentic vibe.
If you prefer to dye your hair with milder chemicals, try the Black-owned dye brand Crown Paint Colors which uses shea butter and cocoa butter.
Forest green
Dennis Rodman has always been an athlete that didn't conform or bow to the status quo. He not only showed that in his NBA career, but he also expressed it through his avantgarde style. He often dyes his hair in different colors and patterns to express the rebel inside.
If you have a daring side but prefer to only wear hair color temporarily, then try the Black-owned hair dye company Mysteek Naturals to achieve the look you want.