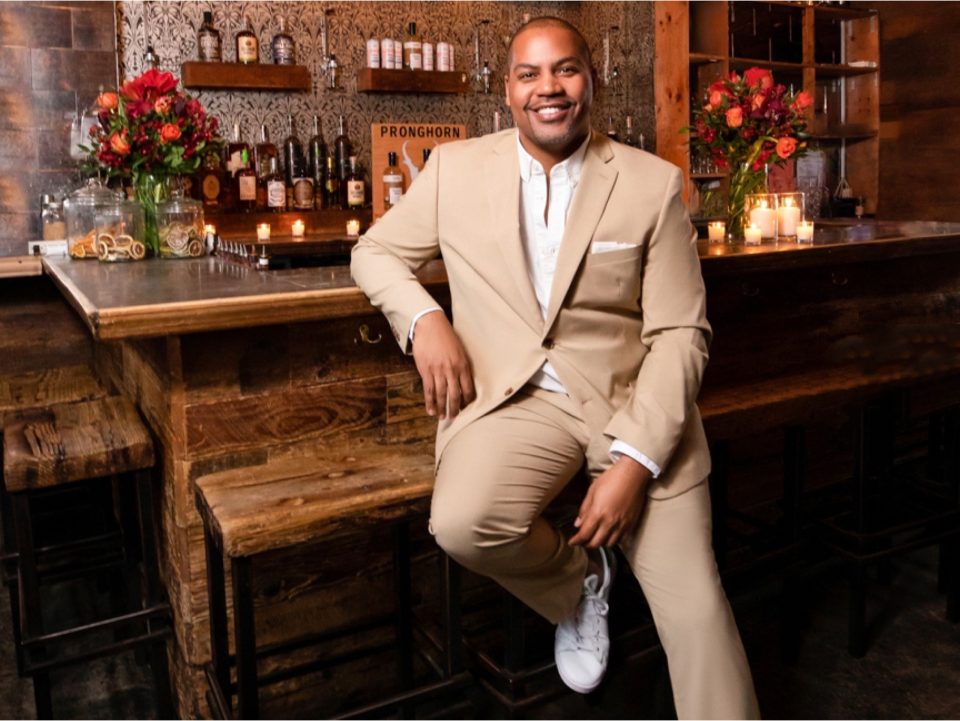 Jomaree Pinkard is the new CEO of Pronghorn. The company is committed to bridging the diversity and inclusion gap in the spirits industry while pushing to invest in 57 Black-owned brands, fill 1,800 industry roles in the next decade, and produce $2.4 billion in economic value for the Black community.
Pinkard spoke with rolling out about Pronghorn's mission, and what interested him in the spirits industry.
What does Pronghorn hope to accomplish?
The main idea behind Pronghorn is that we are creating a template for diversifying any industry. Our mission is to be disruptive and to reframe the spirits industry, and we are starting with the Black community. In this venture we'll be investing in Black-owned spirit brands and will be accelerating them in a real way by offering them top-tier services, and infrastructure. Last but not least, we'll invest in people. We're trying to build a talent pipeline to attract people to the spirits industry. People ask us what's a pronghorn, and it's an animal, a part of the antelope family, but it is [one of] the fastest land mammals on the planet, second fastest to the cheetah. In a sprint, the cheetah would beat the pronghorn, but in a marathon, the pronghorn will win every time. In America, they're indigenous to Wyoming and Montana and they migrate across the country once a year. The pronghorn is an implication of this idea of it being both a marathon and a sprint and that's what we're all about.
What piqued your interest in the spirits industry?
I wanted to bridge the gap between the underrepresented and the folks that do have access points because that was a lot of the journey that I went through. I was like, "I'm trying to pick open doors, but it's only opened by an inch." So, the access points are not there. Using Hella Cocktail as a platform for voice, I started to double down on creating that space for access points of having one through a door becoming successful, and then turning back and saying, "It's this way, everyone. This is the way to do it." I think there were so many others doing the same thing — such as Uncle Nearest — who are opening the door for others. For me, it was a no-brainer. This is my mission. I feel like everyone sitting at the table [was] saying the same thing; "We want to diversify the industry and it's good commercial business, so let's show everyone what we're made of."