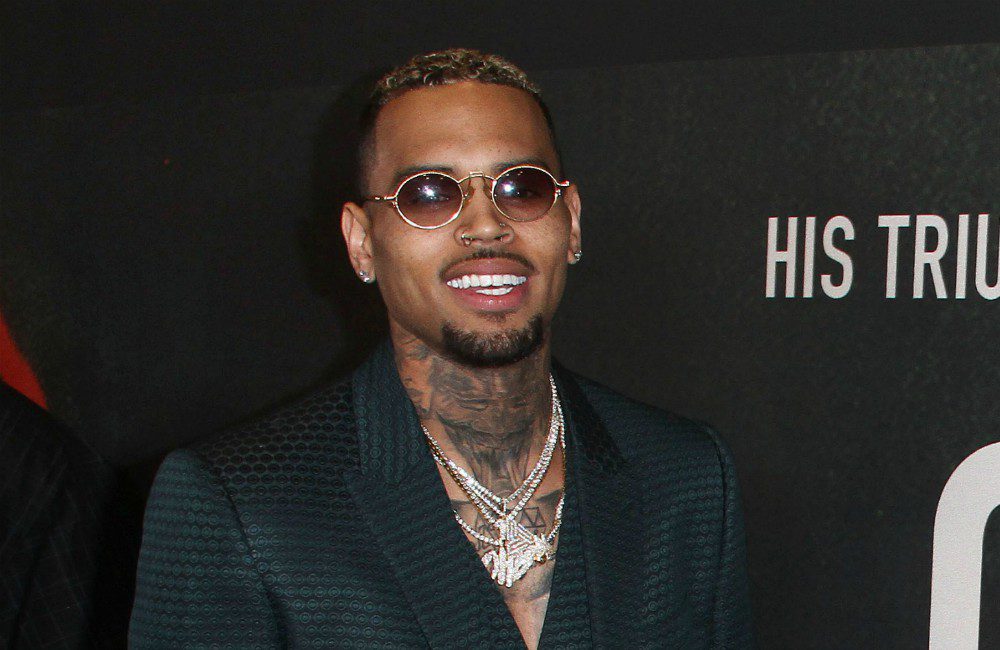 Chris Brown nearly had a conniption after he lost out in the R&B Album of the Year category at the 2023 Grammy Awards.
Breezy, whose mercurial disposition is the polar opposite of that laid-back nickname, exploded with volcanic intensity — and some would add disrespectfully — after the gold trophy went to Robert Glasper during the 65th Grammys in downtown Los Angeles.
As soon as Glasper's name left the presenter's mouth, CB fired off in a series of now-deleted Instagram Stories which suggests that the Recording Academy chose an alleged no-name over him and his fellow nominees.
"Y'all playing," he barked before asking, "Who da f— is this?," which was followed by a series of laugh-crying emojis to signify his repulsion for the Recording Academy.
The "Loyal" singer then quickly followed that up by asking again, "Who the f–k is Robert Glasper?" he penned in larger letters, then added: "I'ma keep kicking y'all a– respectfully."
The 33-year-old Brown concluded his diatribe by telling his followers that he needs to tighten up his harmonica skills.
"I gotta get my skills up…Ima start playing the harmonica." He also produced a photoshopped image of Brown playing the harmonica, quipping, "New Level Unlocked! Harmonica Breezy," which is a reference to Glasper who plays the harmonica.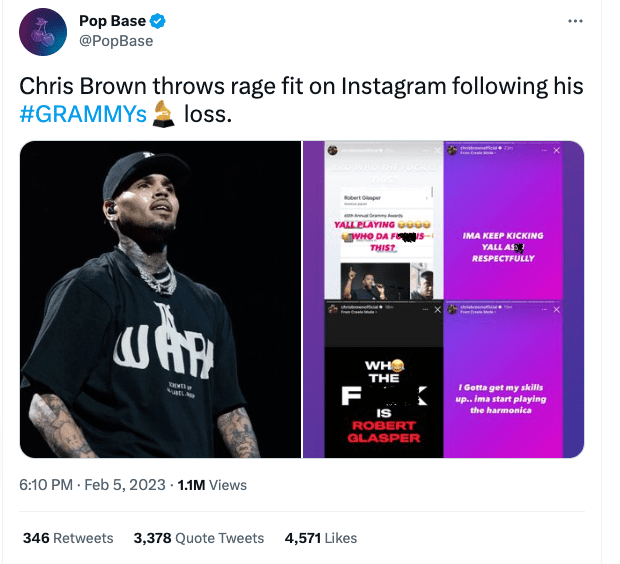 To be clear, Glasper's 2022 album Black Radio III also won over Mary J. Blige's Good Morning Gorgeous (Deluxe), Lucky Daye's Candydrip and PJ Morton's Watch the Sun. Brown is just the only person to speak out about it — then delete the IG evidence.