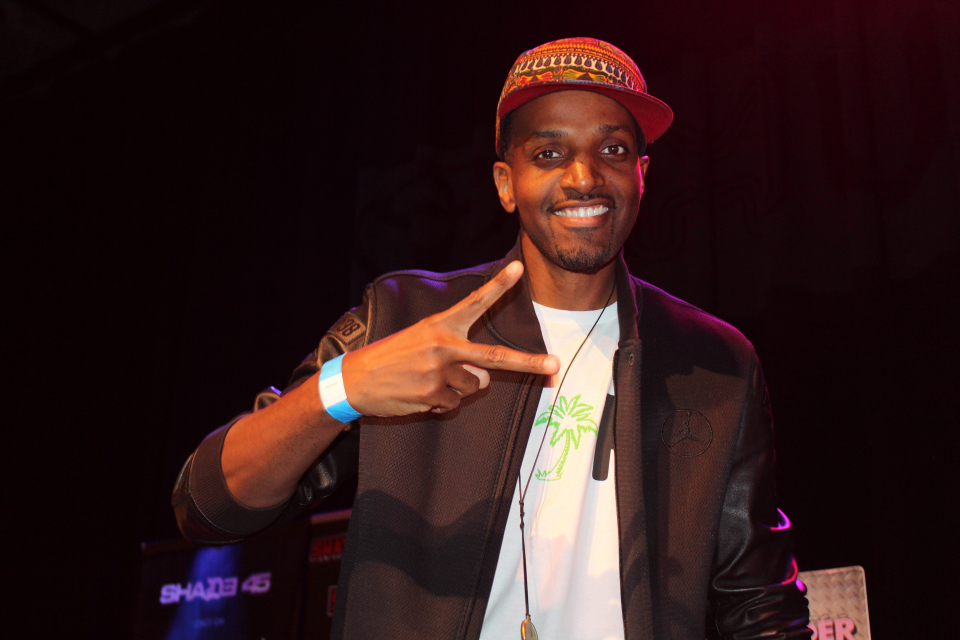 Chicago poet J. Ivy won the Grammy for Best Spoken Word Album at the 65th annual Grammy awards this year. Prior to winning, Ivy partnered with Bulleit Frontier Whiskey for the The Bulleit Pioneer Project. He is featured in a 90-second short "A Toast To The Times" filmed by Carlos Lopez Estrada. Ivy also inspired the UnitedMasters Remix Challenge, encouraging creators to remix the launch video with their interpretation of what the Frontier Spirit means to them. Rolling out spoke with J. Ivy about winning the Grammy, what it means for other poets and why he decided to honor his teacher during his speech.
How did it feel when you won the Grammy?
This year I was really in the moment. I just kept saying, thank you God. As I was sitting there, I said to myself "Just close your eyes, I want to hear it." It was funny because when they announced the actual title, it sounded like it was in slow motion. It took a second for it to register. When I finally heard the full title, I was overwhelmed with joy and crying. Seeing the crowd through this cloud of tears, walking on that stage and accepting that trophy was a lot of joy.
Why did you acknowledge your high-school teacher Ms. Argue?
She started it all back in my junior year of high school. She had the class write a poem for homework and I wasn't into poetry. She didn't give us anything in particular to write about. So I'm sitting in my room at my mama's house, like 'man, what do I write about?' Then I look out the window and I see some clouds. So, I wrote, "It once was a cloud."
Ms. Argue made us read our poems in front of the class and I was a very shy kid with low self-esteem, lacking confidence. I rushed through and read my poem. She gave me an A. She said "You have a nice speaking voice and I have a talent show coming up and I want you to do this talent show." It was my first time on stage. I was terrified, literally shaking on stage and got a standing ovation.
I went from this kid who felt unseen and unheard to looking at a room full of my peers standing up clapping for me. My life changed at that moment. People do see me. They do hear me. I love Ms. Argue. I thank God for her. We made history because of her.
What does this win mean for other poets?
The work of a poet is to be a historian, to be a street journalist, one who is documenting history, but at the same time creating work that will shift perspective, add wisdom, uplift, energize, and make your days brighter. It brings healing. Awards don't validate what we do – but what they do, especially something like the Grammys, is put more eyes and ears on the work that we do.