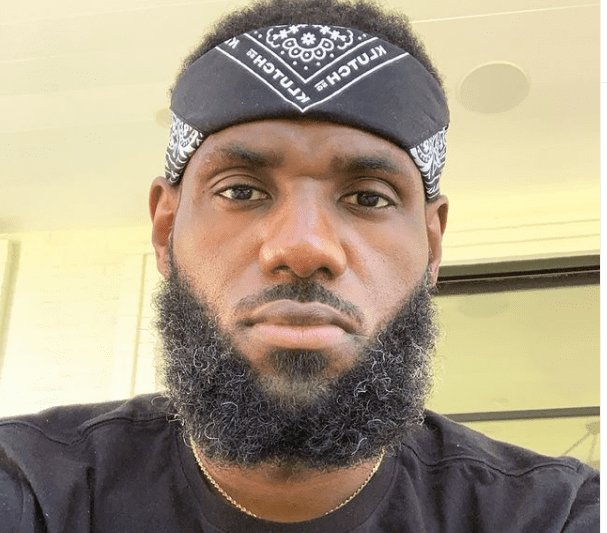 Jay-Z paused for a moment prior to the NBA All-Star Game on Sunday, Feb. 19 to bestow plaudits to superstar LeBron James for his indelible contributions to the league.
As most fans are aware by now, King James, 38, recently eclipsed the venerated great Kareem Abdul-Jabbar as the all-time leading scorer in NBA history. On Sunday, James also played in a new record of 19 NBA All-Star Games after being snubbed for the honor during his rookie year in 2003.
Furthermore, King James was the leading vote-getter for the All-Star team for the 10th time in his career, including the last four consecutive years despite playing in his 20th season and pushing the age of 40.
There are more distinctions that could be mentioned, but you get the point. Jay-Z wanted to publicly praise LBJ for the way he has gone about his business during the course of his long career that has him mounted on the Mt. Rushmore of all-time great players.
"Being able to perform at a high level for a long period of time, that's excellence," Jay-Z said in the video tribute. "Long after you're gone, people may look at your name and [say], 'That's what greatness is.' There's not many you can compare LeBron to. A 19-time All-Star, a remarkable feat. The all-time leading scorer, all-time! I mean, what can you say? He's been through many iterations of the game and in each era, he's been the best. 'The Chosen One' and that's it."
Jay did mention that the players of today are ready to take the mantel from James when he retires within the next few years.
"The players, they're super excited to play with one another," Jay added. "The league is in a great place right now. Every team has major stars, amazing, amazing performers."
James did injure himself while trying to go up for a block during the exhibition match on Sunday. While he took himself out of the game, James, who finished with 13 points in 6 of 11 attempts, said the mishap was fortunately minor.
As for the lackluster game itself, King James, who was undefeated in this new All-Star Game format of choosing players to play on their respective teams, finally lost to Team Giannis, 184-175, and Jason Tatum was named the game's inaugural Kobe Bryant MVP.
Listen to Jay-Z below.
Jay-Z's tribute to LeBron 👑 pic.twitter.com/ViihQrHKKM

— Ballislife.com (@Ballislife) February 20, 2023