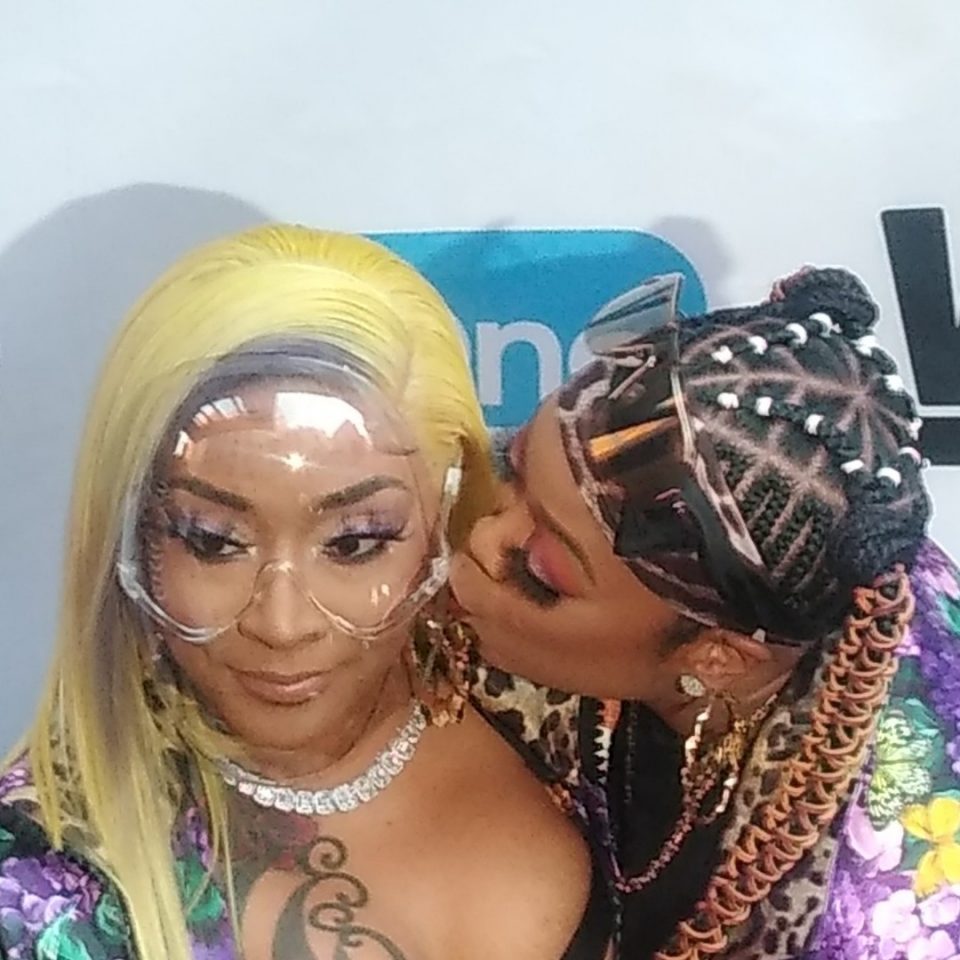 Rapper Da Brat has debuted her Da Bump.
The rapper with the machine gun tongue is showing off her baby bump to her four million Instagram followers for the first child she is expecting with her wife, Jesseca "Judy" Harris-Dupart.
The "Funkdafied" emcee and Harris-Dupart got married a year ago in February 2022 and are also the stars of their popular reality series, "Brat Loves Judy." Da Brat is grateful she has found serenity and fulfillment in her personal life. Still, she never fathomed she'd have a child.
"I never thought I was going to have kids," Da Brat told People magazine. "I just thought it wasn't in the cards for me. I've had a great career, a full life. I felt like, because I didn't get pregnant earlier on, then it just wasn't going to happen for me."
Things changed as soon as Da Brat's life intersected with Harris-Dupart's and their hearts merged.
"I started looking at life so differently," says Da Brat. "I was like, I want a little me with you. Something special from the both of us that we can share and raise and love unconditionally."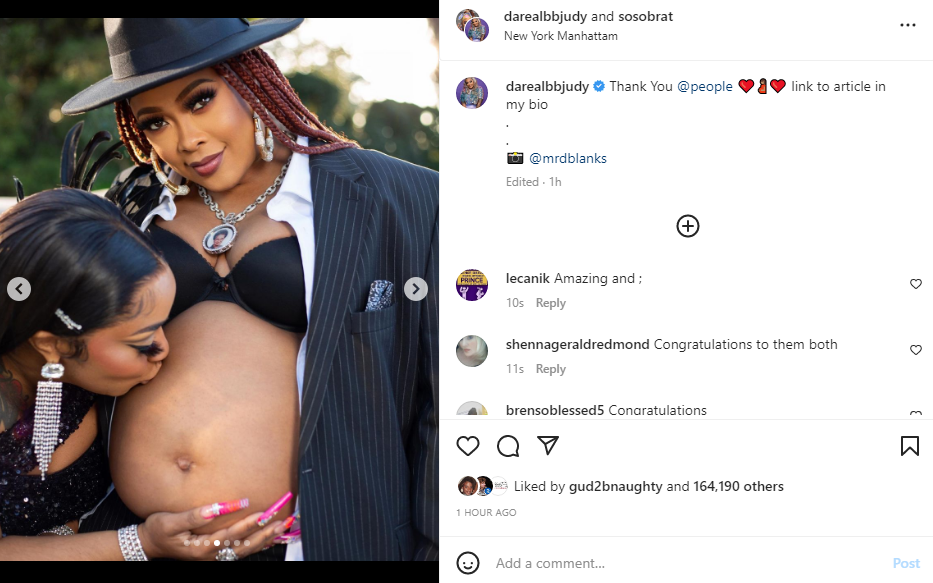 A child seemed like a natural progression for the happy and content couple, but Da Brat admitted that it has been quite educational for women of advanced childbearing years.
"It's been quite a journey," says Da Brat, "there's a lot of stuff we learned about women over the age of 40."
As the couple prepares for the third season of their WE tv show, "Brat Loves Judy" premieres Thursday, April 27 at 9 p.m. EST, they prepare for the expansion of their family which already includes three children from Harris-Dupart's previous relationship.
Da Brat is also preparing to come out with new music while maintaining her stints on the "Ricky Smiley Morning Show" and "Dish Nation" among other ventures. And she is also settling in as a face of the LBGT+ community.
"It's way different now than it was before," she says of living openly as a member of the LGBTQ community. "When I came out I was like, 'd—, if I knew it was going to be this nice and loving I'd have probably come out a long time ago!' "