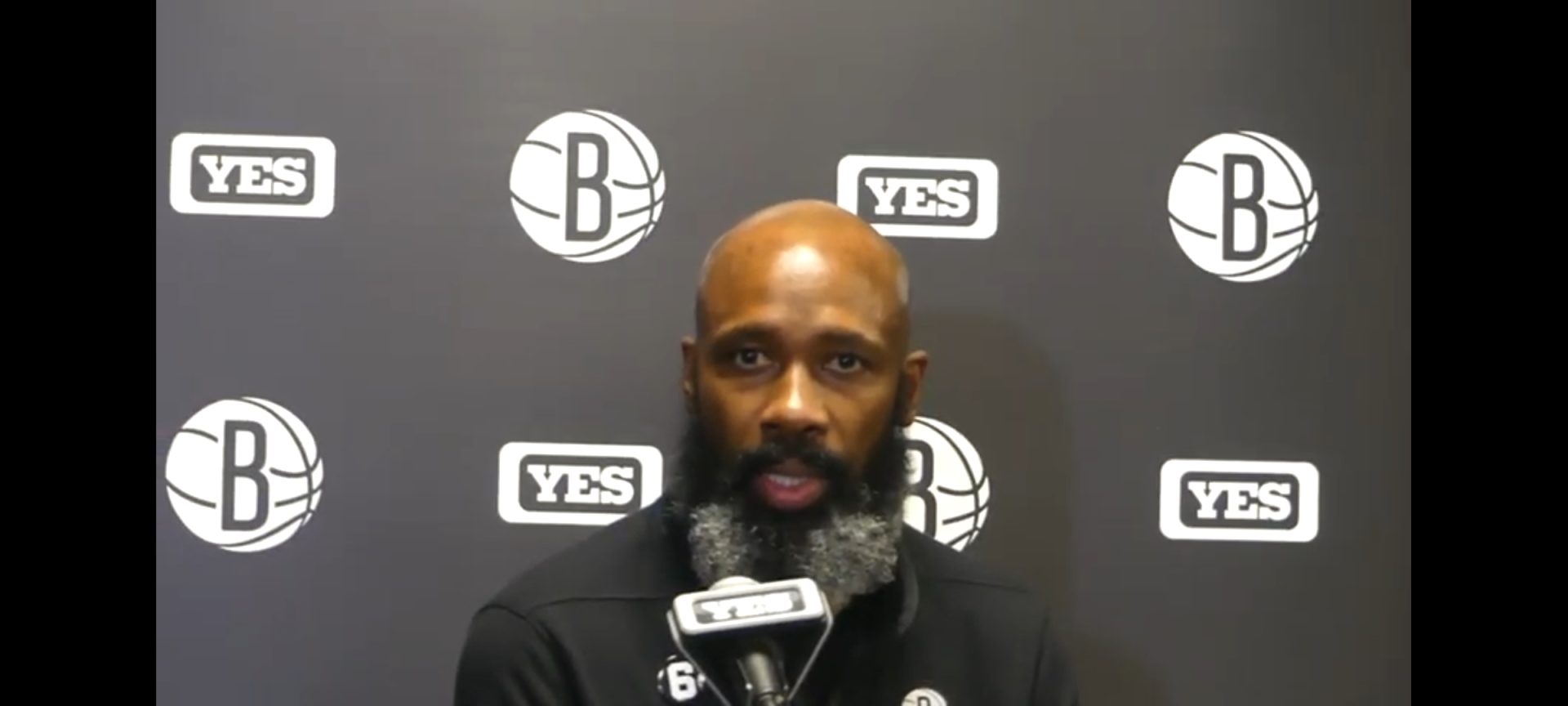 Following the trades of NBA superstars Kevin Durant and Kyrie Irving, the Brooklyn Nets have signed head coach Jacque Vaughn to a multiyear deal. The franchise has not disclosed details of the deal.
Vaughn, who for the second time became interim head coach of the Brooklyn Nets after the departure of Steve Nash, was able to navigate the chaotic nature of the franchise over the last three and a half months.
Vaughn dealt with the Irving antisemitism suspension, the rumors of Ime Udoka getting hired, and protests inside and outside of Barclays Center. Coach Vaughn was able to not only right the ship but led the Netsto a 12-game winning streak that ended in January.
Since the Durant and Irving trades, both Mikal Bridges and Cam Thomas have scored 40 or more points, and Vaughn has shown that he can motivate a team to compete on both ends of the floor. The Brooklyn franchise might be in a different place if Vaughn had been hired in 2020 instead of Steve Nash.
The Nets released a statement about the signing.
"Jacque has made an immediate and immeasurable impact on our entire organization since assuming the role of head coach earlier this season," said Nets general manager Sean Marks. "On the court, he's clearly demonstrated his leadership through his ability to connect and communicate at a very high level while displaying tremendous instincts for the game. As a person, they don't come any better than Jacque. His character is impeccable, and there is not a better representative for our team and our borough. We are thrilled to have Jacque lead the Nets for years to come."