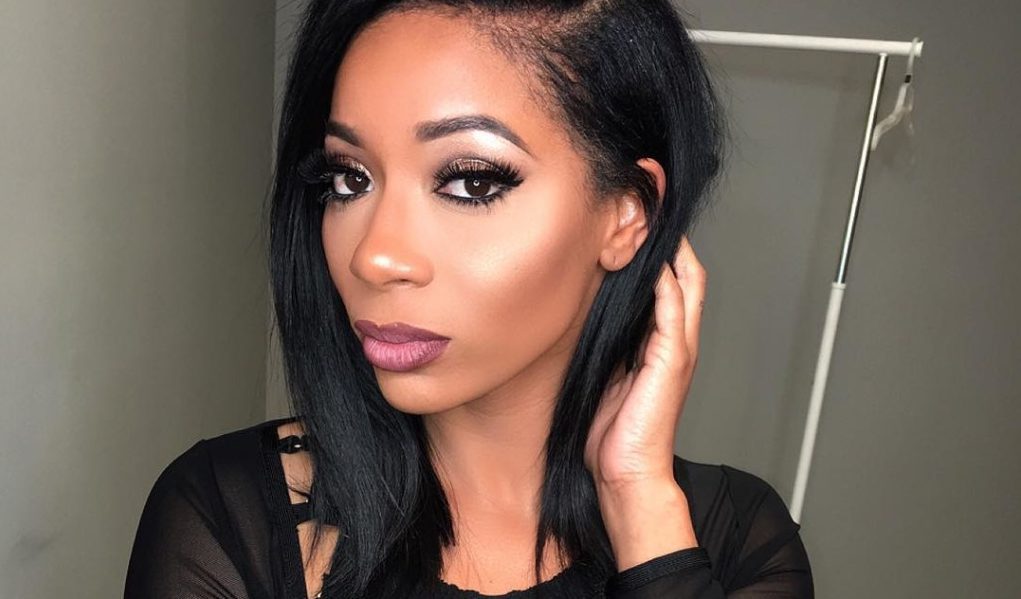 Reality TV star Tommie Lee is icing down her swollen jaw and bruised ego after suffering a humiliating first-round beatdown by fellow reality star Natalie Nunn.
The fight is being deemed farcical after Nunn pummeled Lee with devastating right-hand shots to the face multiple times while Lee offered little resistance and few counterpunches. Lee, a "Love and Hip Hop" alum, then appeared to fake a faint before the start of the second round, ending the fight.
Check it out below:
NOW MS TOMMIE.. #tommielee #zeus #tommievsnatalie #NatalieNunn pic.twitter.com/oCHAudwE3M

— $$$ (@maiynedubois) February 25, 2023
The two bitter rivals were the undercard on Floyd Mayweather's exhibition fight with Aaron Chalmers at the O2 stadium in London. Lee peppered her pre-fight press conference with profanities and insults at Nunn, making the one-sided affair even more conspicuous.
Before. the start of the second round, Lee seemed to faint on the canvas. The referee stopped the bout, but. then waved for the fight to continue. After Nunn made a continued attempt at stopping her archrival, he then stepped in to call a halt it for good. 
Both fighters apparently wanted to continue, according to the Daily Mail, and the referee appeared prepared to re-start the fight again only for the announcer to declare the fight over.
Many reality TV fans expressed contempt at Lee for even falling to the ground without being touched and for talking tough before the match.
My girl then passed out 🥺 #zeusnetwork #tommieshit #NatalieNunnVsTommieLee #baddieswest #NatalieNunn #TommieLee pic.twitter.com/dhdctmYKmR

— MISS LADY LEX 👑 (@Theladylex_) February 26, 2023
Folks were expecting to see a compelling fight especially since Tommie's pre-fight theatrics.
Ref: We're going to keep this professional
Tommie Lee:👇🏼 🤣 #Baddieswest #NatalieVSTommie pic.twitter.com/mwQfbbTBcw

— Beautiful complexity♟️ (@ieshia92) February 26, 2023
I blame yall tho for why Tommie Lee loss, cause yall thought shawty was this undefeated world beater who never loss a fight before 😂

— Mezzo🖤 (@EhhWassupTHOT) February 26, 2023
If you want to know why the O2 was half empty last night, please rewatch Natalie nunn Vs Tommie lee fight. Comical. This is why YouTube stars shouldn't get in the ring.

— Tony (@Toejoemills) February 26, 2023
You might just have to give Natalie Nunn credit instead of saying that Tommie Lee was on crack. 😭

— Essential Twerker (@NersWords) February 26, 2023
Tommie in the ring after 10 shots and 2 lines getting punched up by Natalie ☠️ #baddieswest #NatalieNunn #TommieLee #zeusnetwork pic.twitter.com/Npi5XQ22EV

— Justin (@betteroffhigh10) February 25, 2023
WTF was that?! tommie couldn't stay sober long enough to fight a FEW ROUNDS?? #TommieLee pic.twitter.com/XzRhdeYS0Z

— charlie gold (@xcharliegoldx) February 25, 2023
maybe if tommie lee would've left that dope alone she could've won🙄

— tamia ♡ (@miasparkedyoho) February 26, 2023
Tommie Lee was lecturing her stalker like this pic.twitter.com/1M6hSbnuZD

— Precious (@PreciousAdeb) February 20, 2023