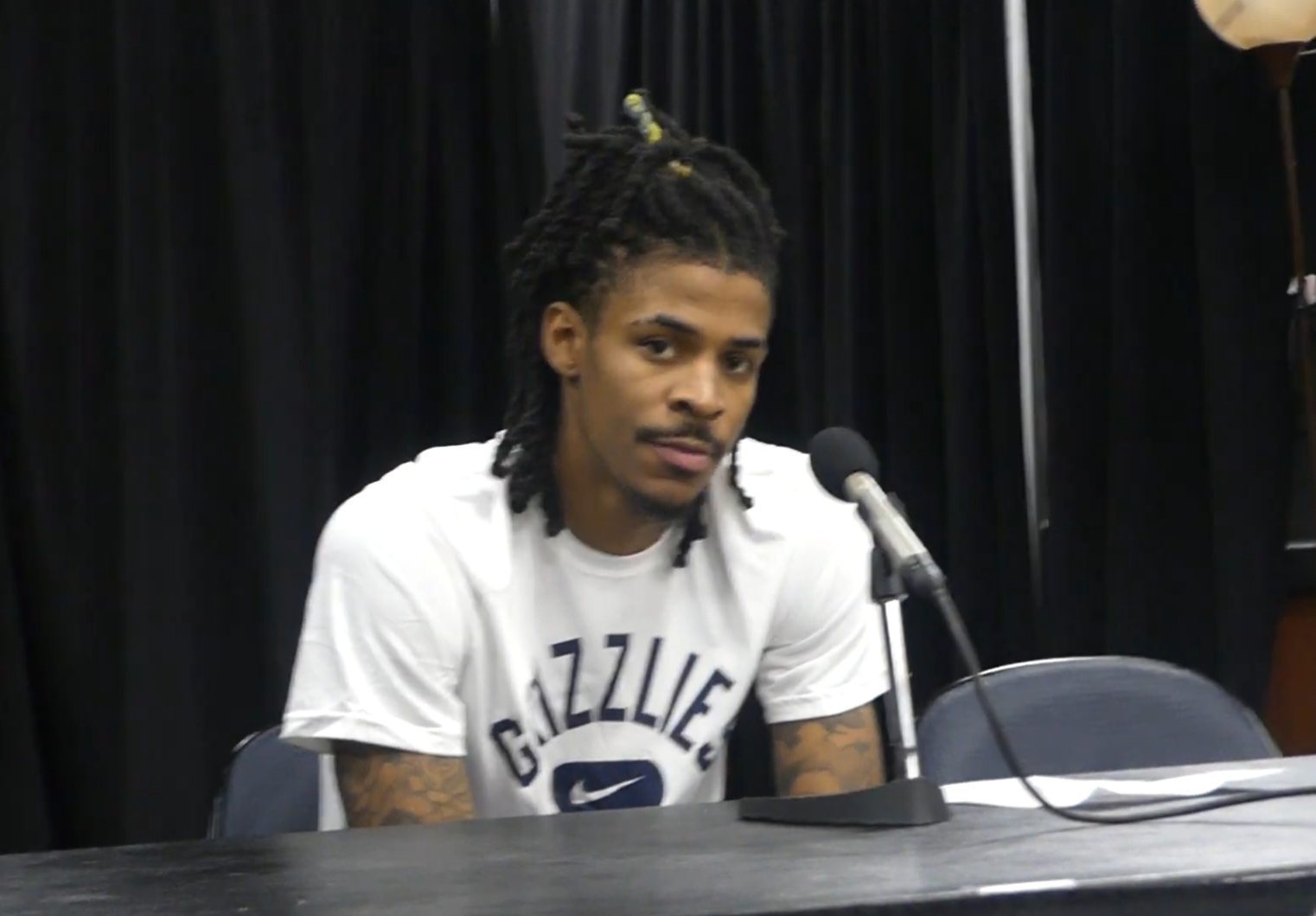 Rising NBA superstar Ja Morant has been suspended by the Memphis Grizzlies for at least two games after allegedly filming himself brandishing a firearm repeatedly at a strip club.
According to Yahoo Sports and an Instagram video, Morant was shirtless and partying hard inside the gentlemen's establishment in Denver following the team's shellacking at the hands of the top-ranked Nuggets, 113-97 on Friday, March 4, 2023.
In 5 years, Ja Morant will either become an elite NBA Superstar or a ESPN 30 for 30 subject. pic.twitter.com/9L3dPfMvzO

— Samé (@somalinomad21) March 4, 2023
This comes on the heels of reports of two violent episodes that Morant was allegedly involved in since July 2023, including one where Morant allegedly beat up a 17-year-old during a pick-up game at his family home in which he also reportedly emerged with a handgun. The accumulation of alleged violations of the law exemplified by the star point guard prompted an NBA investigation and punitive action by the team.
"We are aware of a social media post involving Ja Morant and are investigating," NBA spokesman Mike Bass said in a statement obtained by Yahoo. 
The suspension will force Morant to miss two crucial road games in Los Angeles against the Clippers and the Lakers. The Grizzlies are ranked second in the Western Conference at 38-24 behind the first-place Nuggets (45-19) and just 1.5 games ahead of the third-ranked team, the Sacramento Kings (37-26).
Morant has since offered his mea culpa for his actions.
Statement from Ja Morant via his agent, Jim Tanner: pic.twitter.com/jXzs7HvLvG

— Vincent Goodwill (@VinceGoodwill) March 4, 2023
Morant is one of the NBA's most marketable players and scored a multimillion-dollar endorsement deal with Nike. The shoe and apparel goliath wrote they are supportive Morant as he takes accountability for his wayward behavior.
Nike statement on Ja Morant: "We appreciate Ja's accountability and that he is taking the time to get the help he needs. We support his prioritization of his well-being."

— Shams Charania (@ShamsCharania) March 5, 2023
Morant appears to be in mental torment and not sufficiently capable of handling life in the spotlight, according to one collegiate legend. Jalen Rose, the outspoken leader of the famed Michigan Fab Five in the early 1990s, said he understands what Morant is going through and is glad that he is pausing to pivot off his currently destructive path.
Jalen Rose shared a personal message on the Ja Morant situation: pic.twitter.com/cKvQX3Xcys

— NBA on ESPN (@ESPNNBA) March 5, 2023
Nevertheless, Morant's actions recently have spawned a blizzard of memes and jokes mocking his behavior.
ja morant since he signed his $200m extension pic.twitter.com/TKN7nikw2y

— aristo burger connoisseur (@j0glovu) March 4, 2023
Ja Morant's publicist walking into work everyday pic.twitter.com/sbtj4DiiZ6

— zion (@zionthemessiah) March 4, 2023
Probably Ja Morant's room growing up💀 pic.twitter.com/UBmXvRDWi3

— NBA Memes (@NBAMemes) March 4, 2023
Ja Morant when he loses all his NBA success and finally gets to go to the hood 😭 pic.twitter.com/4VexvFKEEs

— Qura (@Qurandale) March 4, 2023
"His daddy is his biggest fanboy, instead of being his father and telling him yes and no, and what to do, he's going along with it trying to fight Shannon Sharpe." @TheRealCoach_JB#jamorant #grizzlies pic.twitter.com/JWcFYQ2Mdl

— Jason Whitlock (@WhitlockJason) March 3, 2023