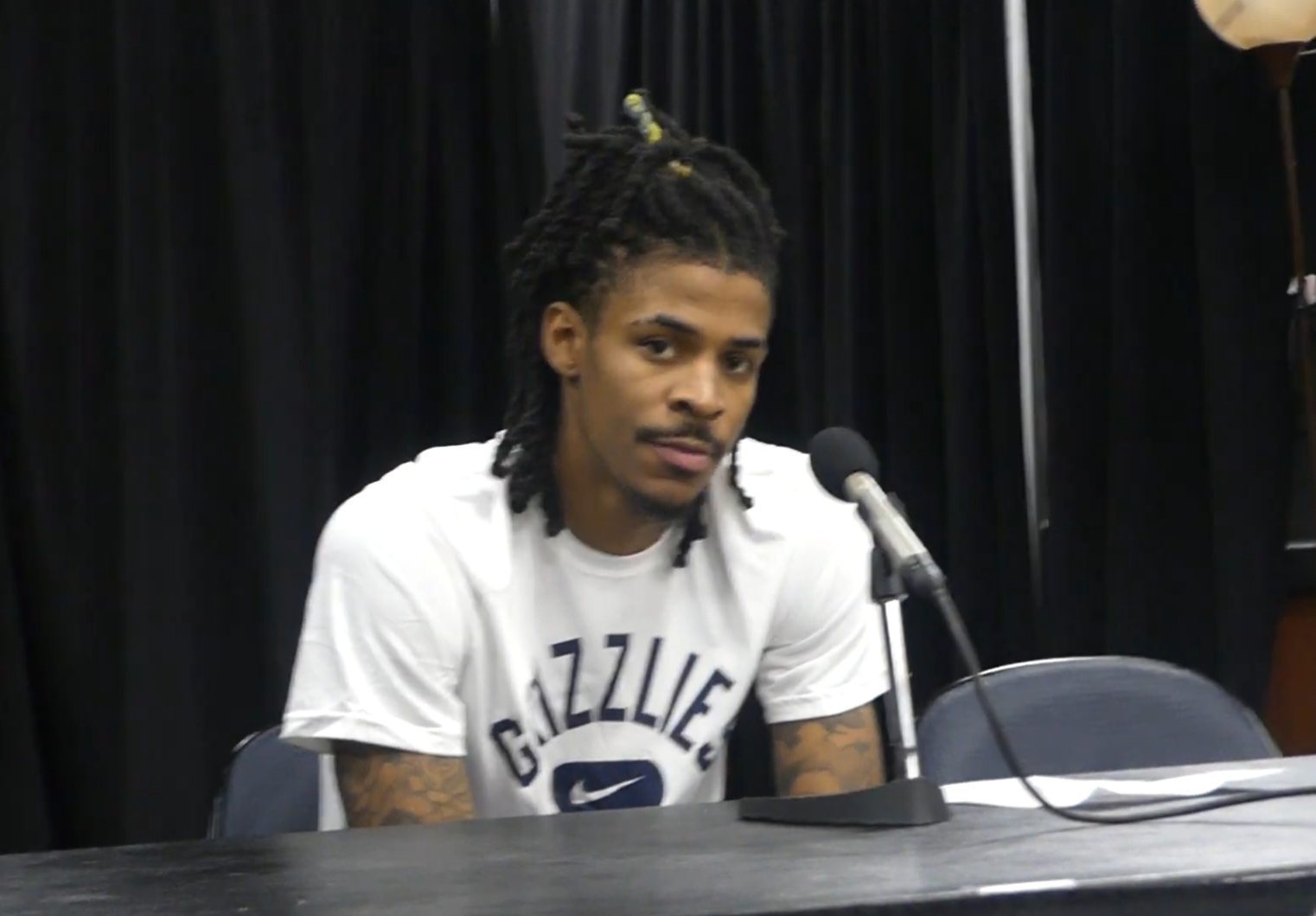 Ja Morant is one of the most audacious and spectacular players in the NBA and among the most marketable athletes in any sport. But he also is gaining a reputation as a mercurial person based on multiple publicized confrontations that allegedly degenerated into violence.
The Memphis Grizzlies' acrobatic point guard, 23, has been accused of pummeling a 17-year-old boy during a pick-up game at his family house on the edge of Memphis in June 2022.
According to the police reports obtained by The Washington Post and Newsweek, Morant was also involved in a stand-off with mall security that resulted in one person from his crew pushing the security guard in the head. Both alleged instances allegedly took place in July 2022.
The fireworks first popped off at the Wolfchase Galleria mall when Morant's mother had a disagreement with a store employee and called Morant. He quickly showed up at the mall, nine-deep, and confronted security. He allegedly issue a threat during the imbroglio and a member of the crew allegedly pushed a security guard's head, prompting the man to fill out a police report. 
Four days later, during a pick-up game at the Morant family home, a 17-year-old boy either accidentally or purposely threw the basketball at Morant following the customary trash talk on the court. When the ball made contact with Morant's face, he said he took that as tantamount to a punch. Morant followed that up with multiple punches to the teen's head and face, leaving a large welt on his forehead, Memphis police reported.
Following the alleged pummeling, the boy said Morant marched into the home and appeared outside with a gun in his waistband with his hand on it.
The teen filed a report accusing Morant of assault, while Morant told the officers that he was acting in self-defense. The Shelby County district attorney declined to indict Morant based on a lack of evidence — mostly because the police report stated that witnesses were either reluctant to testify or were unable to be reached.
The matter returned to the national consciousness when the family of the teen filed a civil lawsuit on Jan. 3, 2023. The NBA has not indicated whether Morant will be subjected to disciplinary actions.
Morant's agent Jim Tanner, meanwhile, told the U.K. newspaper The Independent in a statement that the incidents were "unsubstantiated rumors and gossip [that] are being put out by people motivated to tear Ja down and tarnish his reputation for their own financial gain."