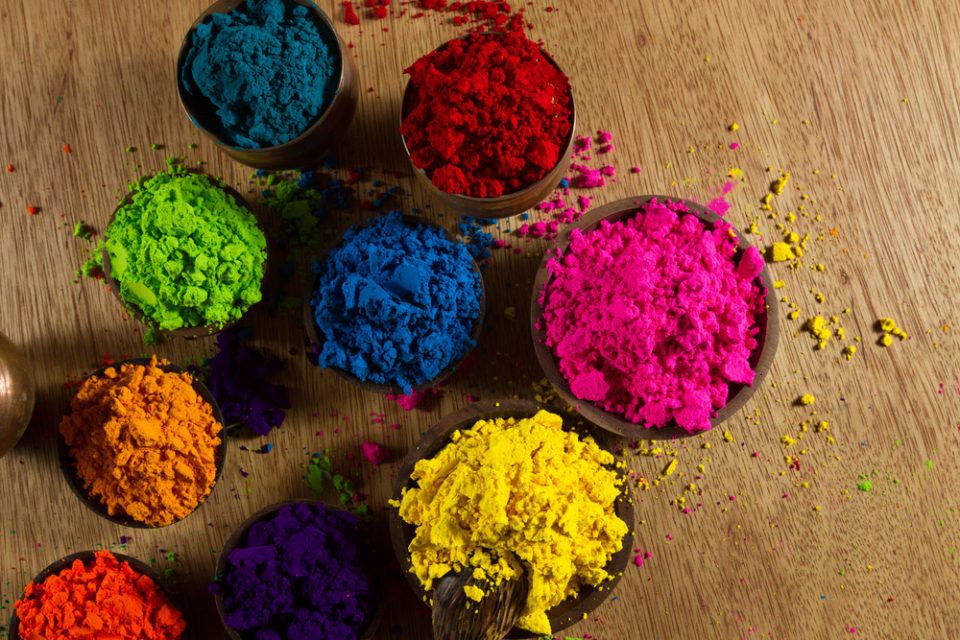 On Mar. 5, a video on Twitter went viral after a woman posted a TikTok showing her blending primary colors to apply a full face of makeup. Instead of using a shades for her foundation, concealer, blush, and lipstick, she created the color combinations from scratch.
Many social media users were amazed to see how effortlessly she mixed the colors. They were also impressed that she knew the right amount of each color to blend.
Some people were so intrigued, that they wanted to see other skin tones try the same thing.
Note though that this is not a new trend or even a new makeup technique.
how would you do this on darker skintones? /genq https://t.co/Nrbs0Kx27j

— elekktra ⛧ (@saitoufurofushi) March 7, 2023
According to the Smithsonian Institute, the color theory was originated by mathematician Isaac Newton in the 1660s when he discovered that white light was composed of seven different colors. Fast forward to the modern day, and those seven colors provide the foundation of makeup of every color, shade and hue.
"Makeup artists can use green corrector to tone down red patches and blemishes, orange concealer to cancel out bluish dark circles, and purple makeup to counterbalance yellow spots," Cortiva Institute said.
The TikTok trend of applying an array of colors on the face has become popular online, but the technique may be slightly different for people of color.
I teach this to makeup artists. Something to note, you can't do it the exact same way if you're black. https://t.co/6qY3DuO2bH

— Oooo Mami (@MichelaWariebi) March 6, 2023
After digging a little deeper on social media, we found an online class conducted by makeup artist Annie Foy which shows people of color how to get colors to do the same for presenting their best face forward.
See below:
Everyday I'd keep reminding you I'm a makeup artist .
This mini clip was culled from my online class on Colour theory.

I can remember the joy in my heart when I got payment from USA, Canada , Sierra Leone.

Hope I'd be top of your mind when it comes to makeup. Please RT🙏🏽 pic.twitter.com/zBY67pHki0

— ANNIE FOY (@ChungFoy) May 16, 2020