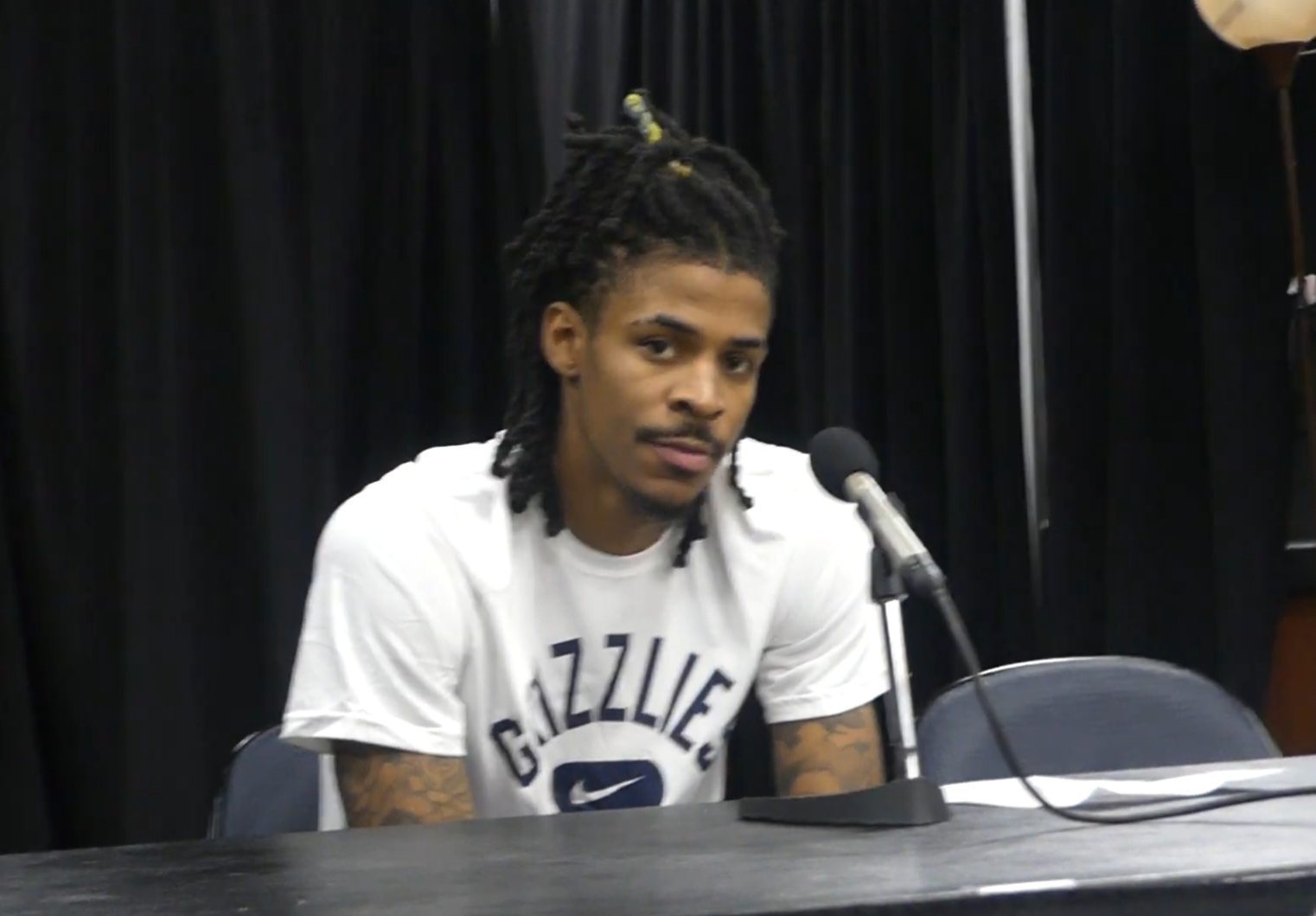 NBA superstar Ja Morant often resembles a man on a trampoline due to his awe-inspiring leaping ability and aerial creativity, making him a marketing darling and one of the new faces of the NBA.
However, the metaphorical rocket Morant was riding on has crashed and burned after partaking in what some view as stupidity in the first degree. He is standing a career- and image-defining crossroads after the mercurial point guard brandished a firearm inside of a strip club and posted it on social media.
That debacle in Denver is the latest in a string of violent or troubling episodes that Morant has been involved with in the past several months.
The NBA and Memphis Grizzlies have launched parallel investigations as they determine if the firearm that Morant flashed in the video after the team's loss in Denver was his personal weapon. If the NBA determines that Morant carried a pistol onto the team plane, he could be subjected to a lengthy suspension that would last the rest of this season and much of the next, CBS Sports reports. 
The publication reminds fans that the current Collective Bargaining Agreement between the NBA and NBPA "states explicitly that a player is prohibited from carrying a firearm while traveling on any league-related business."
Morant has been involved in other disturbing or questionable episodes that amplify his current dilemma. During a four-day period in July 2022, Morant allegedly beat up a 17-year-old teen during a pickup game at his house and then went into the house to allegedly retrieve a handgun. Next, Morant showed up at a Memphis mall, nine deep, after his mother complained of bad service. A person in Morant's crew allegedly shoved the security guard's head during the verbal altercation, prompting the guard to file a police report.
A remorseful Morant, who is currently serving a two-game suspension, did post an apology through his agent about flashing the gun in the gentlemen's club.
"I take full responsibility for my actions last night," Morant said in the statement obtained by the news outlet. "I'm sorry to my family, teammates, coaches, fans, partners, the city of Memphis and the entire Grizzlies organization for letting you down. I'm going to take some time away to get help and work on learning better methods of dealing with stress and my overall well-being."