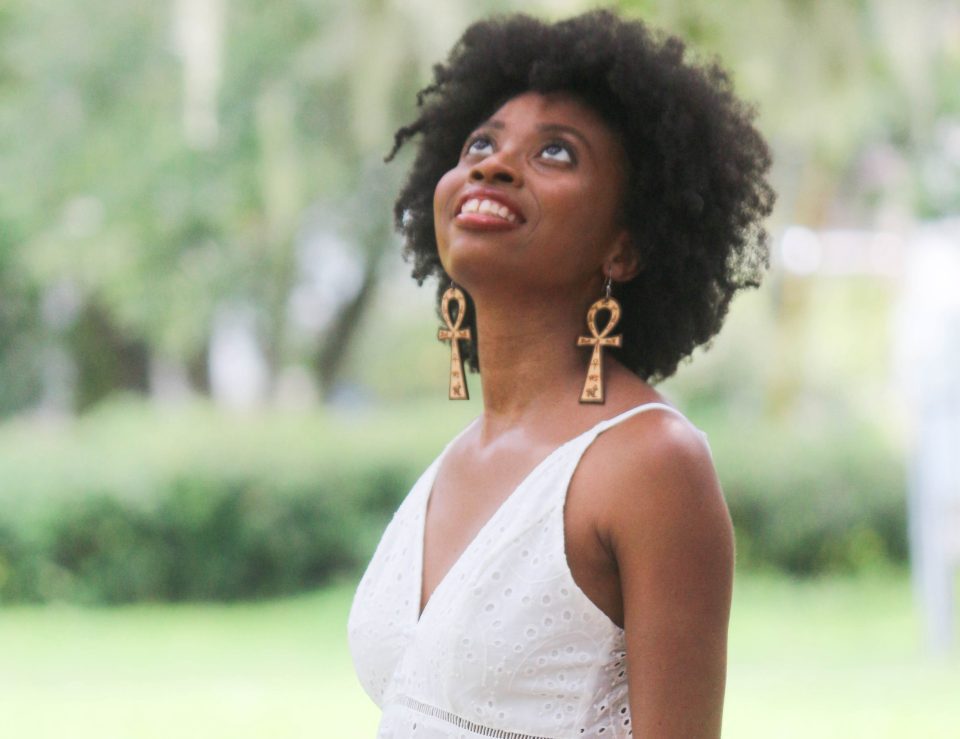 LaToya Davis is a raw vegan holistic lifestyle coach and Heal Thyself holistic practitioner who supports people in setting goals for their health journey that are practical and effective. Her specialty is raw vegan coaching although she can support people regardless of where they are in their journey. She is also an ancestrally trained raw vegan chef and offers raw vegan meal prepping services in the Savannah, Georgia area.
Can you tell me a little bit about your training in this field?
I went through Queen Afua's Sacred Woman Rites of Passage along with her Heal Thyself Holistic Practitioner Certification which grounded me in my work even more. It was an honor because her work has influenced my journey since 2013.
How important is it for Black women to have a voice in the holistic and wellness industry?
Black women need to have a voice in the holistic and wellness space because ancestrally, the practices came from our culture. In many ways, we have become so far removed from these natural practices that many believe that it isn't a part of our culture. Especially when it comes to the raw vegan space, melanated perspectives need to be shared because we have our unique stories.
What have you learned about yourself in doing this type of work?
I have learned that it starts with me. I am my very first client. I have also learned that you don't have to have it all together however it is important to take strides. I have also learned that I need to celebrate myself more because I have accomplished much more than I give myself credit for.
What are some challenges you face as a Black woman in this space?
I feel like we need more representation in this space. Our experiences are unique and need to be shared. I don't run across this as often however sometimes I find that people like to "school me" when I am already aware of what they share. It doesn't seem like it comes from a genuine place. It seems like it is coming from a who does she think she is because I know I embody the lifestyle and I am an expert in what I do.
What are some of the most common misperceptions about holistic health, lifestyle, and the holistic community?
The biggest one is that this is what Caucasians do which is furthest from the truth. Queen Afua talks about how a lot of the holistic practices is African Natural Living Lifestyle. Ancestor Dr. Llaila Afrika also unapologetically shared this for years in lectures, books, and interviews. That is why is it important to study and read about our history. Another misconception is that one size fits all. This lifestyle will look different for each person. Use the information that you learn as a guide, not a requirement that must be done.
What advice would you give younger women entering your field?
Start now! Don't worry about how you look just be your authentic self.