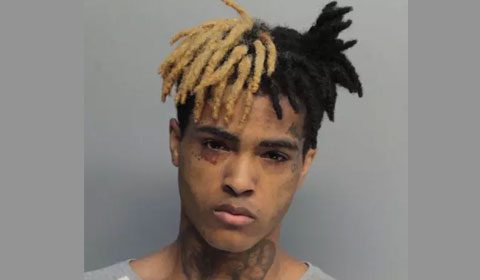 The three men who were convicted of robbing and killing rapper XXXTentacion in 2018 were all sentenced to life in prison on April 6.
Michael Boatwright, Dedrick Williams and Trayvon Newsome were convicted of first-degree murder and robbery with a deadly weapon. A fourth man, Robert Allen, who pleaded guilty to second-degree murder, has not yet been sentenced.
Because of Florida mandates, the men will not be eligible for parole or early release.
The courtroom was filled with family members from both sides. The rapper's aunt, Penelope Jones, spoke to the three from the witness stand.
The judge's final speech to the killer of XXXTentacion.

"From here you will go and be placed in a cell, that has a stainless steel slab that's attached to the wall, that's your bed. You'll spend every hour and every day and every week and every year of your life in that cell." pic.twitter.com/dBnnggKSrg

— RileyTaugor 🏴 (@RileyTaugor) April 6, 2023
"Jahseh was loved by his family and friends all over this world," Jones said. "You guys murdered him and left a gaping hole in each person's heart.
"You guys showed no empathy to the family you destroyed with your evil, callous deeds. Whatever time you're given and whichever hole you are sent, I hope it is h— and you rot there."
The rapper was gunned down in his car on June 18, 2018, as he left RIVA Motorsports in Florida. Investigators found three men were in an SUV that cut off the rapper. Newsome and Boatwright jumped out in masks, took a bag of cash, and shot him, while Williams was the driver. Allen sat in the backseat.